Next Economic Model to Be a Completely Different Animal as High-Tech Reigns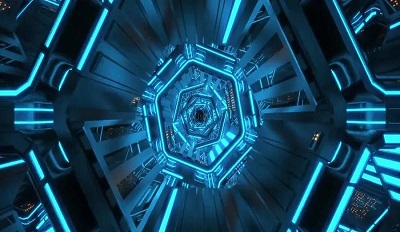 By OUYANG SHIJIA
2020-05-21
On May 20, Gao Feng Advisory's CEO Dr. Edward Tse was invited to join the Vision China event. Here is the synopsis of the event.
China is on the cusp of entering a new technological era as it witnesses new growth opportunities from new consumption forms and new business models across industries, a renowned expert on the Chinese technology sector said during the latest Vision China forum on Thursday.
Edward Tse, founder and CEO of Gao Feng Advisory Co, said a lot of business models are moving from offline to online amid the COVID-19 pandemic, especially in fields such as remote working and education.
"The pandemic has really driven a lot of changes in how we live life and how business models are being developed,"Tse said.
He added that the world is now entering a new era epitomized by a number of disruptive technologies, such as the internet of things, artificial intelligence, 5G, big data as well as block chain technology.
At the same time, he said the world is transitioning from generating economic value through online connections between people, businesses, devices, data and processes to a new stage of algorithm-based economies. The algorithms create value by extracting actionable insights from the vast amount of data that is being generated nowadays.
Particularly, Tse said people are leveraging this underlying technology in artificial intelligence to enter a new era of an intelligent, interconnected economy based on algorithmic equality. And increasingly, the Chinese government is now recognizing that just purely a virtual economy business model may not work 100 percent of the time, and is calling for the integration of the physical economy as well as the virtual economy to unleash the power of the algorithm and intelligent technologies.
In recent years, the Chinese government has been ramping up efforts to support high-quality and innovation-driven development across the nation, and introduced a series of policies to integrate industrialization and information technology and enable new consumption forms and new business models across industries.
The Ministry of Industry and Information Technology said the average annual growth rate of added value within the high-tech manufacturing sector was 10.4 percent from 2016 to last year, which was 4.9 percentage points higher than the average growth rate of added value within industrial companies with annual revenue of more than 20 million yuan ($3.1 million) for the same period.
The added value of the information transmission, software and information technology service industries more than doubled from about 1.8 trillion yuan in 2016 to 3.8 trillion yuan last year.
Looking forward, the country has pledged to further develop the real economy, strengthen industrial and supply chains, boost industrial upgrading and foster high-quality manufacturing, according to the 14th Five-Year Plan for National Economic and Social Development and Long-Range Objectives Through the Year 2035.
This year, the first of the planning period, China has vowed to accelerate industrial transformation and upgrades, Chinese Premier Li Keqiang said on March 5 when delivering the 2021 Government Work Report.
Tse said the government's continued efforts to boost innovation-driven high-quality development will enable a lot of new growth opportunities in the nation, especially in key regions such as Tianjin, a major high-tech hub.
"Over the years, Tianjin has built up a lot of strength in manufacturing, logistics, and so on. And … in the physical economy, we believe that there's incredible opportunity and potential for Tianjin to continue to leverage this opportunity through intelligent manufacturing and integrated logistics," Tse added.
"Many cities in China, including Tianjin, are focusing on the development of smart and intelligent connected vehicles, new energy vehicles and autonomous driving. We believe that Tianjin would have a natural advantage of developing itself into an auto mobility hub of operations and innovations."
He said that given Tianjin's historic strengths in manufacturing, logistics and healthcare, nurturing an ecosystem of industrial internet-based businesses would be a promising area to focus on.
He added that while quantum computing is at an early stage of development, it is worth investing in, as the Tianjin government will support innovation-driven integration between intelligent technology and industry development.