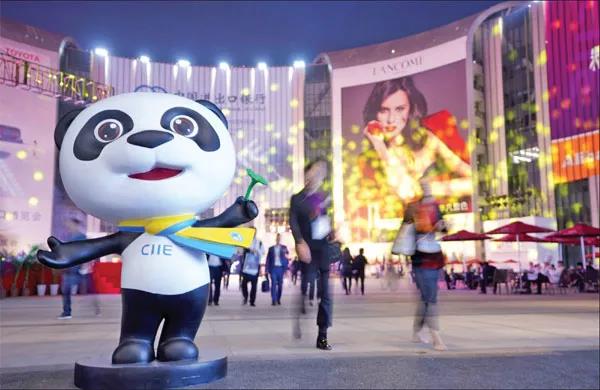 By Andrew Moody | China Daily Africa | Updated: 2018-11-09
President Xi Jinping made clear in a keynote speech that China is now strong enough to ride out any storm against a backdrop of increasing trade tensions.
He was speaking at the opening ceremony on Nov 5 of the China International Import Expo in Shanghai, one of the biggest events to be held in China this year.
"The Chinese economy is not a pond, but an ocean…. Big winds and storms may upset a pond, but never an ocean. Having experienced numerous winds and storms, the ocean will still be there," he said.
Xi insisted that the US administration's imposition of tariffs on Chinese goods and threats of a trade war would lead nowhere.
"In a world of deepening economic globalization, practices of the law of the jungle and winner-takes-all only represent a dead end," he said.
Xi also reaffirmed China's commitment to opening up its economy in his address to the six-day expo, believed to be the biggest import exhibition ever held, with 3,600 companies from more than 130 countries and regions in attendance.
"China's economic growth over the past 40 years has been achieved with a commitment to opening-up. In the same vein, high-quality development of China's economy in the future can only be guaranteed with greater openness. I have made it clear once and again that China's door will never be closed. It will only open still wider."
Source: internet
Xi made the speech just four days after a telephone call with Donald Trump on Nov 1, when he told the US president he was glad to see many US companies participate in the event.
The two leaders are expected to meet at the G20 summit in Argentina, which begins at the end of this month.
In his speech, Xi once again made a strong defense of globalization, as he did in his speech to the World Economic Forum in Davos in January 2017 as well as at the Boao Forum in Hainan in April.
"People with vision in the world would agree that economic globalization, as an irreversible trend of history, has greatly boosted global growth. This is an overarching trend, something that is independent of people's will. What we mankind can do is to understand, adapt to and apply the law of history instead of trying to prevent it from happening. The wheel of history, indeed, will keep rolling forward no matter what," he said.
"History tells us that openness and cooperation are a major driving force behind dynamic international economic and trade activities. The current situation calls for openness and cooperation to foster steady global recovery. Looking ahead, openness and cooperation will remain essential for continued human progress."
Xi's speech was welcomed by many commentators. Martin Jacques, the British academic and author of When China Rules the World, said it clearly demonstrated the resolve of a strong leader.
Source: internet
"It was a strong statement of steady as you go. China is not going to be deflected from its basic strategy and position. Xi was saying that the Chinese economy is basically in a sound position and that it is more than capable of handling its current challenges, despite what the speculation might be in the West," he said.
"He also signaled that China did not expect any imminent shift in the American position on trade and was prepared to deal with that."
Edward Tse, founder and CEO of Gao Feng Advisory, a management consultancy, said Xi was right to recommit to globalization.
"Trump's position on tariffs doesn't reflect the reality of how the global economy actually works. US companies as well as companies from other parts of the world rely on the global supply chain, which can only be disrupted by a trade war. They won't bring jobs back to the US but will result only in higher prices for US consumers," he says.
"If I were President Trump, instead of complaining about trade issues, I would spend a huge amount of money on supporting innovation in the US, because that is what the future of the world economy depends on. The US has a strong platform on which to build because it is already a technology leader."
In his speech, Xi highlighted the importance of the Chinese consumers to the global economy, with China's imports of goods expected to exceed $30 trillion (26.3 trillion euros, £22.9 trillion) and imports of services $10 trillion over the next 15 years.
"We will stimulate the potential for increased imports. China's initiative to expand imports is not a choice of expediency. It is a future-oriented step taken to embrace the world and promote common development," he said.
"To meet the trend of consumption upgrading, we will take more proactive measures to increase people's income and spending power, foster new growth areas of medium-high-end consumption, continue to unleash the potential of the domestic market and expand the scope for imports."
Xi also pledged to continue opening up China's economy, building on the measures that he announced at Boao to open up the finance sector, including insurance, and the automotive sector to foreign companies.
Since that announcement, German carmaker BMW has announced that it is taking majority control of its China joint venture with Brilliance China Automotive Holdings.
Xi said China would continue to steadily increase the openness of the financial sector, services as well as agriculture, mining and manufacturing, telecommunications, education, medical services and culture.
He also pledged that foreign ownership limits in education and medical services would be eased.
"There is both huge interest among foreign investors and shortage in domestic supply (in these sectors)," he said.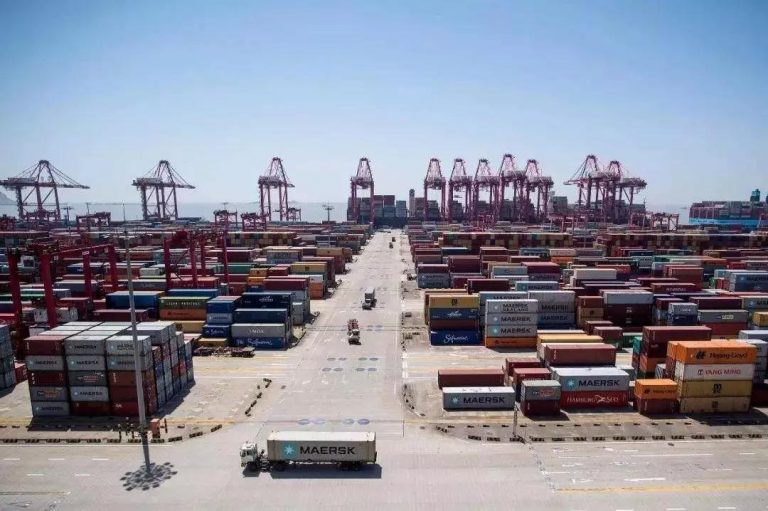 Source: internet
Denis Depoux, CEO of Greater China for management consultants Roland Berger, said Xi's speech was welcome at a time of concerns over increased protectionism.
"We are reassured by President Xi's strong voice that the opening-up policy will be reinforced and strengthened. After Davos and Boao, this is another pledge to international trade and the associated multilateral rules."
Xi's message on openness was also welcomed by US companies, which had a large presence at the expo.
Vladimir Makatsaria, chairman of Johnson & Johnson China, said Xi sent exactly the right signals to business.
"His messages on the deepening of China's reform and opening-up, promoting trade liberalization and optimizing the business environment certainly give us great confidence in continuing to grow our business in China," he said.
Christian Hartel, a member of the executive board of Wacker Chemie, a German chemicals company, said the projections in Xi's speech for China's imports were encouraging.
"We will surely benefit from the increasing consumption power in China. And we will continue our investment in expanding production capacity in China."
Toshihiro Ueda, chief representative in China for AGC Co, a Tokyo-based manufacturer of glass, chemicals and other products, welcomed Xi's message on further opening up.
"(This) has really boosted our morale. China has turned from a global manufacturing powerhouse into an international open market. With it being more open, China will gradually become the hub of innovation."
In his speech, Xi placed considerable emphasis on innovation, which he said was now the "premier engine for development."
China is aiming to make major advances in artificial intelligence, robotics and advanced manufacturing, and the country also has a national goal to become a global technology leader by 2035.
"Only with bold innovation and reform can we break the bottlenecks in global growth. The world economy has just emerged from the shadow of the international financial crisis, and recovery is still unstable. There is an urgent need for concerted efforts of countries in the world to promote scientific innovation and foster new growth drivers," he said.
Tse, also an expert on China's tech sector and author of China's Disruptors: How Alibaba, Xiaomi, Tencent and Other Companies Are Changing the Rules of Business, said innovation is vital for foreign companies wanting to operate and sell in the Chinese market.
"Companies complain a lot about market access in China, but that essentially is the old game. The new game is technology. To be successful in China in the future, companies will have to be engaged in all different types of partnerships centering around technology to be successful," he said.