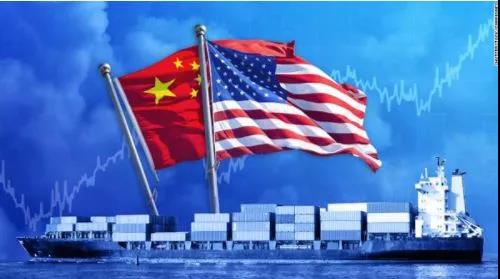 By Finbarr Bermingham and Chad Bray | SCMP
4 Mar, 2019
Dr. Edward Tse's point of view was quoted in South China Morning Post on‍ the US-China trade dispute
US-China Trade War Deal Confusion Leaves American Companies Demanding Clarity Over Mixed Messaging
Speakers at the Asia-Pacific Council of American Chambers of Commerce Business Summit said the uncertainty caused by the tariff war is damaging business
At the crux of the uncertainty is how the trade war will be resolved, with speakers complaining over the mixed messaging coming from the US government
American companies in China have been warned that they are facing a "paradigm shift", where ties between the United States and China will never return to pre-trade war days.
The uncertainty of the trade war is damaging business, speakers told the Asia-Pacific Council of American Chambers of Commerce (APCAC) Business Summit on Monday in Hong Kong, with the general mood clouded in a lack of clarity.
Not only are firms struggling to adapt to changing business conditions and higher costs, largely due to tariff increases, but mixed messaging coming from the White House also helps compound the feeling on the ground.
"Our biggest concern in the business community is that the rules are changing, we're adjusting to new economic circumstances, national security challenges, and law enforcement," said Timothy Stratford, chairman at the American Chamber of Commerce (AmCham) China, and former assistant US trade representative.
"We need to have some clarity as to how the US and China are dealing with these issues because it is not clear what state we're operating in."
At the crux of the uncertainty is whether the trade war will be resolved and if so, how, with speakers complaining over the mixed messaging coming from various parts of the US government.
A Wall Street Journal report on Sunday said that US President Donald Trump was preparing for a signing ceremony at his Mar-a-Lago resort before the end of March with President Xi Jinping.
The cornerstones of the deal would be not only widespread reductions in tariffs on US goods entering the Chinese market, but also huge purchases of American goods by China, including US$18 billion of natural gas from Cheniere Energy.
The report seemed to contradict the testimony of US trade representative (USTR) Robert Lighthizer, who spoke before the US Congress last week.
Lighthizer was adamant that no deal was close and insisted that the US would not agree to a deal that did not enforce structural changes in the Chinese economy.
"Lighthizer said we're not going to cave to a weak deal. He said we're going after a structured deal, we're not going after a 'soybean solution', so when his voice is strong we may get something," said James McGregor, chairman for Greater China at consultancy firm APCO Worldwide.
"But you never know what the president will do. It's a very chaotic administration."
Some US businesses would be glad for such a solution, in reference to China's increased soybeans purchases since trade war negotiations began last year, so long as it ended the trade war.
For those in the consumer goods space, particularly, the main thing is that they can go back to selling their product with as little fuss as possible.
"For many of these companies, Americans included, China is one of the biggest consumer markets in the world, and getting out of China is not an option, with or without the US-China trade dispute," said Edward Tse, founder of the Shanghai-based Gao Feng Advisory Group.
For other companies, however, a quick deal on trade, which would involve mainly Chinese purchases of goods, would be a missed opportunity.
Many US companies are supportive of the USTR's hardline stance on intellectual property theft and forced technology transfer.
It has long been thought that a "transactional" deal would be hard to sell to those companies who have had their intellectual property stolen or their technology compromised.
Indeed, former government officials have discouraged Trump from accepting such a deal, claiming that it would not lead to any long-term benefit for the US economy.
"China always before trade negotiations sends people on buying missions. Buying Boeing [aircraft] or soybeans, whatever. We always refused to have any part in that," Frank Lavin, former head of the International Trade Administration, said in December.
"We said that none of this is verifiable, it's not even clear if it ever results in anything, because there are normal market transactions that are going to take place."
McGregor, from APCO Worldwide, said that accepting a "soft deal" would displease those pushing for long-term reform.
"There is a big fear that we've upended everything and we land back in a bad place. China's overreach has turned the American business community against China, and that was not an easy thing to do," McGregor said.
"This is not about America keeping China down, it's about China overreaching. China has got to dial back."
The air of uncertainty is beginning to appear in the balance sheets of US firms in China.
In AmCham China's annual China Business Climate Survey, released in February, 30 per cent of member companies said profitability fell in 2018, the highest number since 2015.
Meanwhile, 65 per cent of US companies in China are reassessing their strategy because of the changing environment, with 20 per cent mulling supply chain shifts.
The situation is playing into the hands of other countries. Janet de Silva, chief executive of the Toronto Region Board of Trade, told Monday's event that Canada is benefiting from the damage that the US-China trade war, along with the US government's hardline stance on immigration, is doing to America's attractiveness for businesses.
"We have got some of the world's best researchers choosing to come into Canada because of the situation with the US. The current sentiment in the US has been good for Canada," de Silva said.