In his 2017 book, The Fourth Industrial Revolution, Professor Klaus Schwab, chairman of World Economic Forum (WEF) wrote of an upcoming era characterized by "a range of new technologies that are fusing the physical, digital and biological worlds, impacting all disciplines, economies and industries." It would, according to him, shift and disrupt the means that we live in this time of great promise and peril.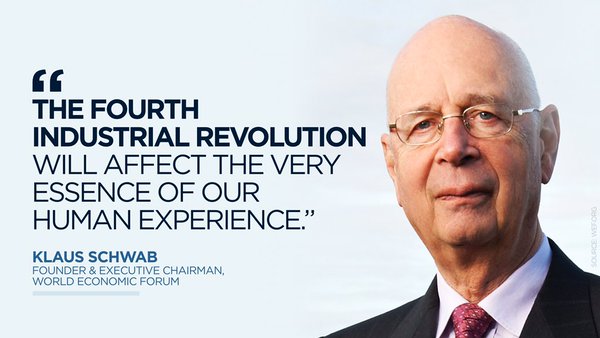 Source: Google
One year later on, at WEF's 'Summer Davos', over 2000 top-level representatives from political, business, social sectors and the arts gathered in the Chinese municipality Tianjin. Topping the agenda were emerging and new technologies underlying the Fourth Industrial Revolution such as artificial intelligence (AI), the Internet of Things (IoT), gene editing and robotics, as well as how countries should collaborate and ensure these technologies will bring about a human-centered, sustainable and inclusive future. The Forum also highlighted China's rapid developments in the upcoming revolution. In recent years, China has accelerated its progress towards technological leadership through a series of initiatives, including the Made in China 2025 that aims at closing the gap with Western hi-tech prowess in 10 areas.
High-tech and innovations may not come up as the most intuitive or relevant topics to China, since China has been branded as a "copycat" for decades. Western media and other pundits paint a picture that China's industrial regulations represent forced technology transfer, confer unfair advantages on domestic companies, penalize foreign participants and cheat on the country's commitments to the World Trade Organization.
However, particularly in the past 10 years, China has gradually moved away from its "copycat" image and emerged as a global innovation hub. Grass-root innovations have proliferated. In 2017, the growth in the internet and technology sector – ranging from ride-hailing to e-commerce, robotics and AI was 18 percent, substantially outpacing the overall economy which grew 6.9 percent, according to Xinhua. In the same year, a report by Deloitte and China Venture says that China accounts for more than a third of the total number of "unicorns" globally, becoming the world's second-largest birthplace of companies valuing above US$1 billion. Internet giants like Alibaba and Tencent, benefiting from the scale and speed of China's market as well as the prevalence of technology, are able to rapidly scale up and have created extensive sophisticated and lucrative business ecosystems. Today, this pair is within two of the world's top ten most valuable companies, according to Kantar and WPP's 2018 BrandZ™ Top 100 Most Valuable Global Brands.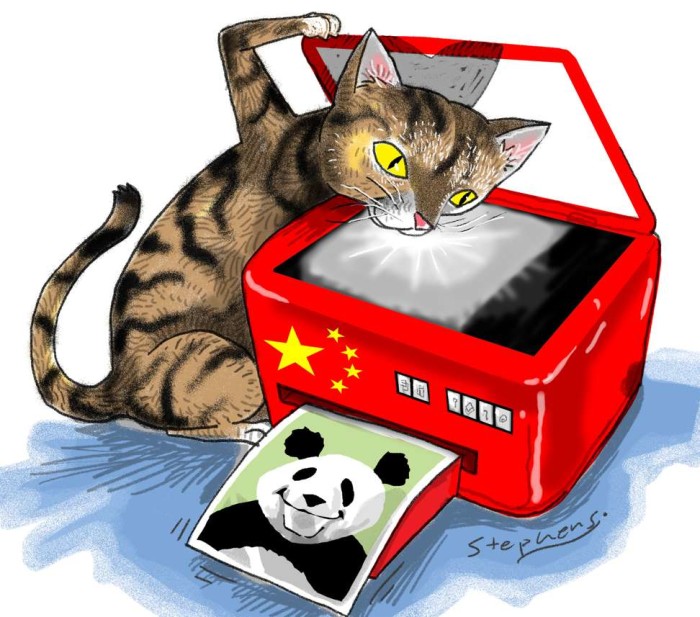 Source: Google
With plans and programs in mind, China upped the ante in nascent technologies that are just around the corner and that would, if properly captured, enable yet another age of growth and opportunities.
In 2016, in a drive for automated manufacturing, China added a total of 87,000 industrial robots, just slightly shy of the combined total for Europe and the US, according to the International Federation of Robotics. Schwab characterizes China's initiative in advanced manufacturing as "a supply-side miracle, with long-term gains in efficiency and productivity."
China aims to become the global AI powerhouse by 2030 with a domestic AI industry that will be worth about US$150 billion. The Ministry of Industry and Information Technology released last December a three-year action plan that calls for "major breakthroughs in a series of landmark AI products", focusing on such "core competencies" as the production of intelligent sensors and neural network chips. The plan is paralleled by governments on all levels, most notably of which are Beijing, Shanghai and Zhejiang.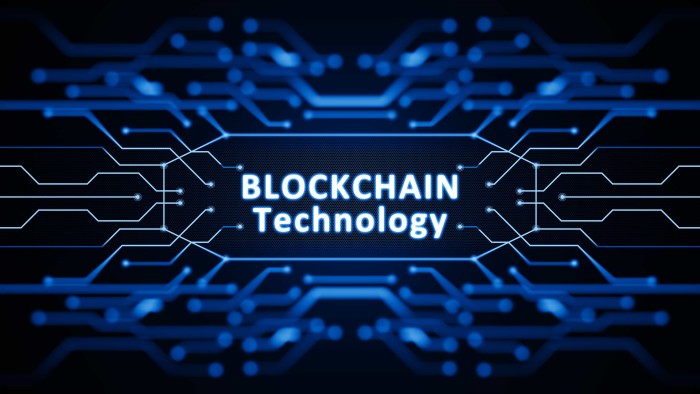 Source: Google
Domestic technology giants and startups alike will be the integral players in this endeavor. For example, Baidu, Alibaba, Tencent and iFlytek formed the "national AI squad", respectively backing the development for autonomous vehicles, cloud-empowered smart cities, medical imaging and voice recognition. Up till now, two-thirds of the world's investments in this sector have been going into China and have enabled a 67% percent growth in the industry solely in the past year, according to recent research from Tsinghua University. Chinese companies also filed the largest number of domestic AI-related patents, trumping Silicon Valley by as much as seven times, according to data from CB Insights.
In China, new value chains for the use of blockchain in different industry sectors have emerged. Around 450 blockchain technology companies have been registered in China, according to the Chinese Ministry of Industry and Information Technology. The regulatory attitude towards blockchain turned from skepticism to acceptance and now to support. Throughout 2018, the Chinese government has funded multi-billion-dollar initiatives to develop blockchain-based networks, with Hangzhou city government investing a total US$1.6 billion in the Global Blockchain Innovation Fund this April.
In the automotive sector, China is poised to be at the world's forefront in going through a four-phased evolution – from car ownership, on-demand mobility, then smart car ownership and lastly personalized "automobility" happening as early as 2030 or thereabouts. Traditional carmakers, foreign and local, are trying to reposition themselves as future electric vehicle makers, while collaborating and competing with more than a dozen of newer, non-state-owned NEV players such as NIO, which went public in the New York Stock Exchange recently. Caocao Zhuanche was launched by Chinese automaker Zhejiang Geely Holding Group in 2015 as the country's first all-electric vehicle ride hailing company. In July, carmakers Dong Feng Motors, FAW Group and Chang'an Automobile launched T3 Mobile Travel Services as a new ride-sharing platform, indicating they will seek other partners to push into driverless cars.
While promising higher levels of automation, connectivity, intelligence and more game-changing business models, these new technologies also pose critical questions as to how governments and entrepreneurs should properly leverage them and minimize societal externalities. Corporates shall think critically about socially responsible business models going forward, and governments will need to rebalance the gives and takes among growth, security, privacy and citizen wellbeing.
China will be in the front seat witnessing the turning point into the Fourth Industrial Revolution, perhaps ahead of most of, but not all other countries in the world. Many foreign companies and their lobbyists have complained for long about the lack of market access in China and have demanded "reciprocity". While they remain fixated on such issues, they have largely ignored the major shift in China's innovations in the meantime and have become as bystanders on the sidelines. Innovation has become, and will continue to be, a global, prevailing theme, and a country's future well-being hinges upon its willingness and ability to embrace this trend.
Source: Google
The US – China trade dispute notwithstanding, China will emerge as a larger and a more capable innovative economy. China's pathways will inevitably involve many ups-and downs, and some of the experiments may not work out as planned and some resources will be wasted. The lack of core technologies such as cutting-edge microchips have exposed China's weakness but this has also given impetus for the Chinese to catch up. Many start-ups would fail, but a small percentage will make it. It would be fool-hardily for anyone to discount China's will and ability to achieve its goals.
Innovations will certainly create social challenges such as job dislocations, education re-configurations, and increased wealth disparity but it will also bring about advances to humanity and create major opportunities for companies and individuals who can anticipate the opportunities ahead of time and can figure out ways to capture them. For those who can't or won't, they run the risk of being marginalized or even disrupted away. It's time to ask yourself, which side of history would you rather be on?
Dr. Edward Tse is founder and CEO of Gao Feng Advisory Company. A pioneer in China's management consulting industry, Dr. Tse built and ran the Greater China operations of two leading international management consulting firms for a period of 20 years. He has consulted to hundreds of companies – both headquartered in and outside of China – on all critical aspects of business in China and China for the world. He also consulted to the Chinese government on strategies, state-owned enterprise reform and Chinese companies going overseas. He is the author of over 200 articles and four books including both award-winning The China Strategy (2010) and China's Disruptors (2015) (Chinese version «创业家精神»).