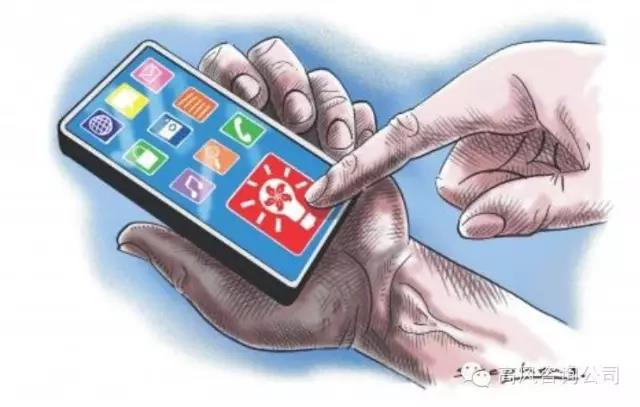 Edward Tse and Sunny Cheng
Monday, 02 March, 2015
Edward Tse and Sunny Cheng say setting up an innovation and technology bureau is a necessary first step for Hong Kong on the road to creating an ecosystem for entrepreneurs
Smartphones have changed the world. In many ways, they are more powerful than a personal computer because people carry them around all day, every day. App developers all over the world are constantly thinking of new ways to make them even better, doing things we never dreamed possible on a portable device.
After the 2011 earthquake and tsunami in Japan, and the subsequent nuclear disaster, many Japanese lived in fear of eating food contaminated with radiation, so they sought new ways to measure radioactivity and share the information with others. In less than six months, cheap Geiger counters emerged and Japanese were able to share their measurements online in real time.
Professor Nick Negroponte, the charismatic founder of the renowned Massachusetts Institute of Technology Media Lab, said the guiding principle for the lab was "demo, or die". Twenty years ago, he had to demonstrate his idea of using a finger to move an object on a screen before anyone would believe it was possible. Today, even a toddler can do it on a smartphone. The world is changing rapidly and we cannot afford to lag behind. A couple of years ago, the Media Lab hired a new director, Joi Ito, and he changed their motto to "Deploy, or die." The rapid deployment of a mass radioactive monitoring network is a good demonstration of that motto.
Ito visited Shenzhen last year and was surprised to find it a hub of innovation. While Silicon Valley remains the media's star, Shenzhen is emerging as the centre for new devices. Ito said in his blog, "…I believe that Shenzhen, like Silicon Valley, has become such a 'complete' ecosystem that we're more likely to be successful building networks to connect with Shenzhen than to compete with it head on."
Shenzhen has much to offer. On Valentine's Day, the media highlighted Chinese rock star Wang Feng's proposal to movie actress Zhang Ziyi using a drone. That drone was made by DJI, a Shenzhen-based technology company founded by Hong Kong University of Science and Technology graduate Wang Tao. Today, it is the global leader in small consumer drones with sales of some 3 billion yuan (HK$3.78 billion).
Shenzhen and Hong Kong can emerge together as a strong, innovative hub for the world, and a gateway to the huge China market. Unfortunately, most people in Hong Kong are still napping; they need to wake up and seize the opportunities that China offers.
Our education system nurtured the birth of DJI and many others, but we must not stop there. Setting up an innovation and technology bureau is a necessary first step, but it will not be enough. We need the public and private sectors to work together. We must continue to set up incubators and provide the venture capital and angel investors so innovative firms can grow. We need an ecosystem like Silicon Valley, a place where entrepreneurs go to succeed and fulfil their dreams.
The HK$1 billion foundation set up by Alibaba's Jack Ma to help young Hongkongers start their own ventures is an inspirational step. Hong Kong tycoons should consider giving back to the community, too. They need to inspire our young people. Hong Kong prospered in the 1970s when the immigrants who arrived in the 1950s and 1960s seized the opportunities and made the city a global trading hub. Our young people should seize their own future, as our forefathers did.
The civil service, meanwhile, needs to review where the Innovation and Technology Commission went wrong, and why. An innovation and technology bureau must be more than just a "renamed" commission. The government should also reflect on the West Kowloon Cultural District's failings.
Legislators have already done enough damage with their filibustering. It's time for them to stop interfering and using Cyberport as a reason for blocking the new bureau. We just need to make sure we learn from past mistakes. Lawmakers should help build a better Hong Kong, not kill any hope of a bright future.
It should also be remembered that failure is the master of innovation; all science and technology students can learn from failures and mistakes. So an innovation and technology bureau must allow for failure, without which there will be no innovation.
Just as Apple's Steve Jobs advised college graduates to follow their hearts, the head of the bureau should also follow his or her heart and become a leader of innovation. Falling short of this mark would make the bureau useless, which is what the pan-democrats are campaigning about.
The idea to create such a bureau is the government's first major move following the Occupy protests to help our youth secure a better future. The people of Hong Kong must leave the past behind. Only when everyone moves forward with a new vision can we foster real change. The time for change is now.
Edward Tse is founder & CEO of Gao Feng Advisory Company, a global strategy and management consulting firm with roots in Greater China. Sunny K. W. Cheng is an environmental technology consultant.
This article appeared in the South China Morning Post print edition as Innovate, or die