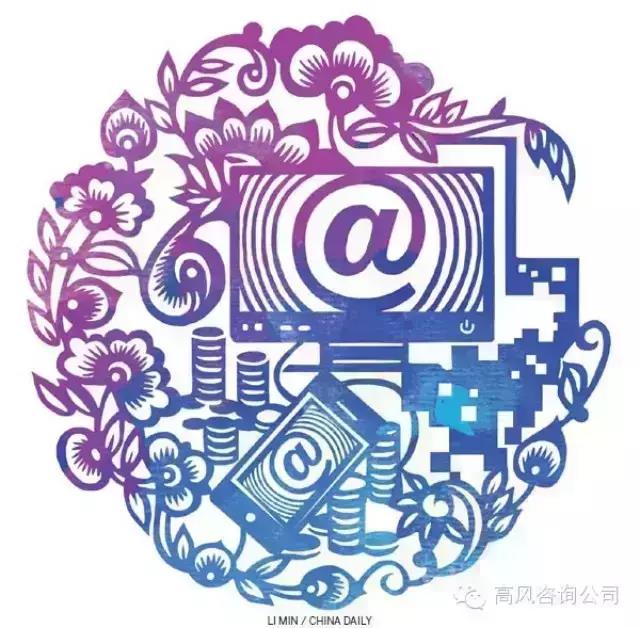 Updated: 2016-01-01 08:16
By Edward Tse (China Daily Europe)
Online shopping remains biggest e-commerce story in China but other sectors are growing, too
E-business will remain the most exciting and disruptive part ofthe Chinese economy in 2016 – unpredictable in detail, but unstoppable in the bigger picture of things.
The big three "BAT" companies, Baidu, Alibaba and Tencent, will maintain their dominance over the digital high ground, but even they – despite their technological strengths and huge war chests – will find it impossible to squeeze out the companies battling immediately below them, let alone the countless startups being formed each month by entrepreneurs eager to become the next Robin Li, Jack Ma or Pony Ma.
Through 2016, online shopping will remain China's biggest e-commerce story, with many of the records set in 2015 – such as the 91 billion yuan ($14 billion; 12.8 billion euros) worth of goods sold through Alibaba's platforms on Singles Day in November – all but certain to tumble again.
But we will also see Internet businesses penetrate deeper into other industries: from healthcare to insurance, further large-scale mergers andacquisitions, and more foreign companies going to China in search of their slice of the digital pie.
E-commerce retail sales will continue their blistering pace of growth. After increasing 42 percent to $672 billion last year – far outpacing overall retail sales growth of 11 percent – they are predicted to grow 35 percent to $911 billion in 2016, according to New York-based research firm eMarketer.
By 2018, e-commerce is expected to account for nearly 30 percent of all retail sales, up from 11 percent last year – a rate of growth that would make it a key force in realizing the government's goal of making consumption the economy's main growth driver.
But even more exciting, with its consumers accounting for just over 40 percent of the year's worldwide retail e-commerce sales, China is reinforcing its position as one of the key global sources of online business innovation everywhere, from sales and marketing to logistics and distribution.
Already, purchases made with mobile phones account for around half of all Chinese e-commerce retail sales – way more than the one-fifth level of the United States and most other developed economies.
This growth can only continue. Still only half of all Chinese have access to the Internet, but falling smartphone prices and negligible charges to get online via the mobile Internet mean that China's poorest regions will be a major new source of online shoppers.
In 2016, for example, online retail sales in China's rural markets are set to reach 460 billion yuan – nearly three times greater than in 2014, according to Ali Research, Alibaba's research arm.
Elsewhere, China's Internet giants will continue pressing for change in the financial services industry. Having established the country's dominant online payment network with Alipay and given savers higher returns viaits online money-market fund, Yu'E Bao, Alibaba extended its financial reach in 2015 with MYbank, an online-only provider of loans and other financial services to farmers and small and medium-sized enterprises.
Another new force in 2015 was WeBank – China's first online private bank – backed by Tencent, which already has 500,000 clients for its wealth management products. And in November, Baidu linked up with China CITIC Bank to launch its own- as yet unnamed – online-only bank.
Away from finance and e-commerce, Alibaba will continue to expand its media footprint following its $4.2 billion acquisition of video-hosting website Youku-Tudou in October and its purchase of Hong Kong's South China Morning Post newspaper for $266 million two months later.
Other recent big Internet acquisitions and mergers include the tie-up between Tencent's Didi and Alibaba's Kuaidi to create Didi Chuxing, China's leading player in mobile transport. It faces plenty of rivals, among them Yidao Yongche, in which Beijing-based technology firm LeTV invested $700 million, and US-based Uber.
China's two biggest classified advertising websites, 58.com and Ganji.com, also joined hands. So did group-buying website Meituan and local review platform Dianping.com, creating a $15 billion provider of online-to-offline services. Ctrip and Qunar combined to establish the country's biggest online travel service provider with a market share of 70-80 percent. Last year saw leading Chinese Internet companies take further steps to "goout" to the rest of the world. Alibaba hired former Goldman Sachs executive J. Michael Evans to help make it a major power in the US. At the end of the year it opened offices in Munich and Paris to expand its European operations.
Other companies are following in Alibaba's footsteps. To take on Uber in markets outside China, Didi Chuxing has invested in Lyft, Uber's mainrival in the US, as well as in Ola, India's top car-hailing app, and Singapore-based GrabTaxi.
Guided by former Google executive Hugo Barra, smartphone companyXiaomi is expanding in India, Brazil and Indonesia. And LeTV is funding a $1billion investment near Las Vegas in Nevada to build an electric vehicle manufacturing plant, saying it wants to take on Tesla.
The energy of China's Internet economy is once again attracting attention from companies around the world. Despite widespread Western media reports about government obstacles to overseas investment, foreign tech companies are more and more looking to China as an essential part of their global plans.
December saw Apple and Samsung each reach agreement with UnionPay to bring their respective payment systems – Apple Pay and Samsung Pay- to China. Google may follow with Android Pay.
That news followed Uber announcing a $1 billion China push, LinkedIn taking its total number of China users past the 10 million mark and Airbnb securing $1.5 billion for its China expansion plans from China Broadband Capital, Sequoia Capital and other investment firms with deep experience in the country.
Given the combination of official support, market growth and the intense hunger for success that drives so many business people, it is hard to see anything derailing China's digital future. As the country's leading vehicle for innovation and entrepreneurship, the Internet will continue to disrupt industry after industry through 2016.
For those able to harness its extraordinary forces, however, it will also remain by far China's most exciting source of business opportunities.
The author is founder and CEO of Gao Feng Advisory Co., a global strategy and management consulting firm with roots in China. The views do not necessarily reflect those of China Daily.