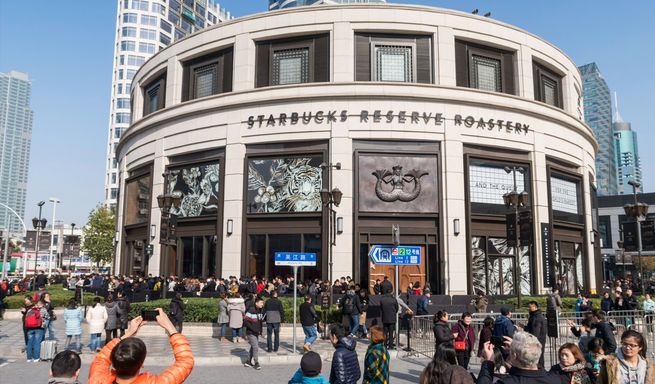 By Edward Tse and Jackie Wang
Edward Tse and Jackie Wang say market moves by Chinese firms like Alibaba, Tencent and JD.com show how key players are experimenting with various forms of tech-driven 'new retail' in the O2O world, making the industry more dynamic than ever
While the past two years may have been brutal for brick-and-mortar stores worldwide, China's online and offline retailers have witnessed a "new retail" revolution, driving an increasingly stronger national consumption.
Since China launched economic reforms in 1978, the country's retail industry has undergone multiple stages of development.
With foreign retailers flooding in after China joined the World Trade Organisation in 2001, the scene was diversified. Offline retail started to be challenged by Taobao, Alibaba's online shopping platform, which was founded in 2003 and grew -exponentially in the following decade. The transaction amount for Alibaba's "Singles' Day" 24-hour online sales each November 11 has grown from 50 million yuan (HK$59 million) in 2009 to 168 billion yuan this year (Alibaba owns the South China Morning Post).
With e-commerce booming, businesses have been adopting an "online to offline" (O2O) model, using online channels to attract offline traffic. In the past few years, this phenomenon has evolved into the notion of "new retail".
New retail represents a trend of online merging seamlessly with offline, resulting from the prevalence of digital technology, like mobile payment, wireless internet, sensors and artificial intelligence (AI).
In this model, online is no longer just a sales channel, but provides ubiquitous touchpoints to interact with consumers and their social groups. By contrast, offline retailers are trying hard to keep consumers in their brick-and-mortar stores for longer, offering better customer experiences by leveraging digital technologies.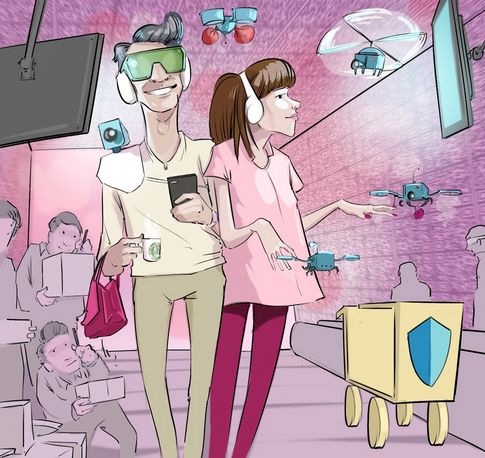 From sales and marketing to -logistics and inventory management, the new retail revolution is transforming the industry. For example, Amazon Go, the pioneer in new retail in the US, tracks purchasing behaviour with sensors placed on supermarket shelves. After consumers choose their products, they can just walk out of the store, with the amount payable automatically deducted from their mobile payment account.
Some aspects of the retail operation are also becoming less human-led. In China, logistics firm Cainiao is incorporating hi-tech-enabled hardware and software to improve efficiency. In its logistics park, -Cainiao deploys drones to monitor the security of the venue. Within the warehouse, several robots called "Geek+" work with staff to sort packages. It also uses computer vision to identify, monitor and -arrange different orders.
Improved logistics efficiency is contributing to the consumer experience as well. Consumers will not only receive their packages faster, but also with fewer errors and get fresher goods.
Whereas in America, Amazon is at the forefront of the new retail revolution, China's speed and intensity have gone into orbit. Players big and small are experimenting with various forms of new retail, making the industry more dynamic than ever.
Driven by the huge market -opportunities and abundant venture capital, start-ups in China are actively participating in this revolution. For example, Xingbianli, a convenience store and vending machine start-up, offers many popular Korean and Japanese products that could mostly only be bought via daigou (individuals who shop overseas and resell to Chinese consumers). More importantly, it is testing the area of unmanned retail.
Products have their own bar code, which can be scanned by consumers when they choose their shopping and then check out on the Xingbianli app. There is also a mini-library and a -café within the convenience store, aimed at making consumers linger.
Traditional local retailers are also incubating their own new retail formats, such as Super Species, a subsidiary of China's largest supermarket chain, Yonghui Superstores.
Super Species specialises in selling fresh produce, such as vegetables and seafood, and combines the traditional market with restaurants, -cafés, florists, and so on. It has also introduced a Yonghui Partnership Plan, allowing staff to present more innovative retail ideas and pilot them within the stores. Super Species itself is becoming an incubator for those innovative ideas, and new retail here is no longer just about changing the store format, but also the mindsets of all staff.
Tech giants like Alibaba, Tencent and JD.com are heavily investing and competing head to head in the offline battleground. Alibaba -invested US$2.9 billion in one of China's largest supermarket chains, Sun Art Retail Group, in November. It aims to transform Sun Art's offline business of over 400 -Auchan and RT-Mart branded -hypermarkets and provides technology to enhance customer data and inventory management.
In 2015, JD.com invested US$700 million in Yonghui Superstores. This month, Tencent, a close ally of JD.com, acquired a 5 per cent share in Super Species, and made capital injection for a 15 per cent stake in Yonghui Yunchuang Technology, Yonghui's supply chain and logistics subsidiary.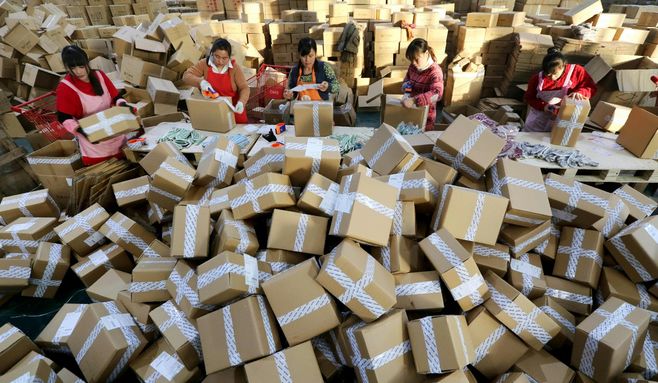 To further compete with Alibaba online and enrich their own ecosystems, Tencent and JD.com are -investing in VIP.com, a Chinese e-commerce platform specialising in discounted products for women.
They will together own 12.5 per cent of VIP.com and, as they further monetise their traffic, the new retail battle with Alibaba will -get fiercer.
Foreign companies are also -actively piloting their new retail strategy in China. Earlier this month, the world's largest Starbucks -Reserve Roastery opened in Shanghai, leveraging Alibaba's technology to give consumers a more immersed Starbucks journey.
This is also the first mass offline application of augmented reality (AR) technology. Consumers can use the Taobao app to unlock the AR features in the store, such as learning about the details of the Starbucks coffee brewing process.
Technologies are enabling these companies to create new business approaches, while intense competition is driving all players to -become better. They can't afford to slow down. China's scale also allows companies to use the market as a business laboratory and to experiment with business models.
Through fast launch and adaptation, players can fine-tune their business model at a rapid pace.
Beyond retail, the future consumption landscape will be much more complicated and sophisticated. Digital technologies, especially AI, 5G network and the internet of things, are already blurring the boundaries of industries.
Eventually, retail will be merely one layer of the consumer lifestyle, albeit a high-frequency one. The internet of things will create a new ecosystem that is ubiquitous and interconnected. Also, 5G network development will facilitate this process in the near future and bring about disruption in the retail world.
Assisted by machine learning and big data, consumers will -increasingly be viewed as a "segment of one" and receive more personalised solutions, not just in -retail, but in every facet of their life.
To that end, China will be at the global forefront of innovation and experimentation.
Edward Tse is founder & CEO of Gao Feng Advisory Company, a global strategy and management consulting firm with roots in Greater China. Jackie Wang is a senior consultant of the firm
This article appeared in the South China Morning Post print edition as: The future of retail