Competing in the Digital Internet of Mobility
By Bill Russo, Bevin Jacob and Edward Tse
December 27th, 2018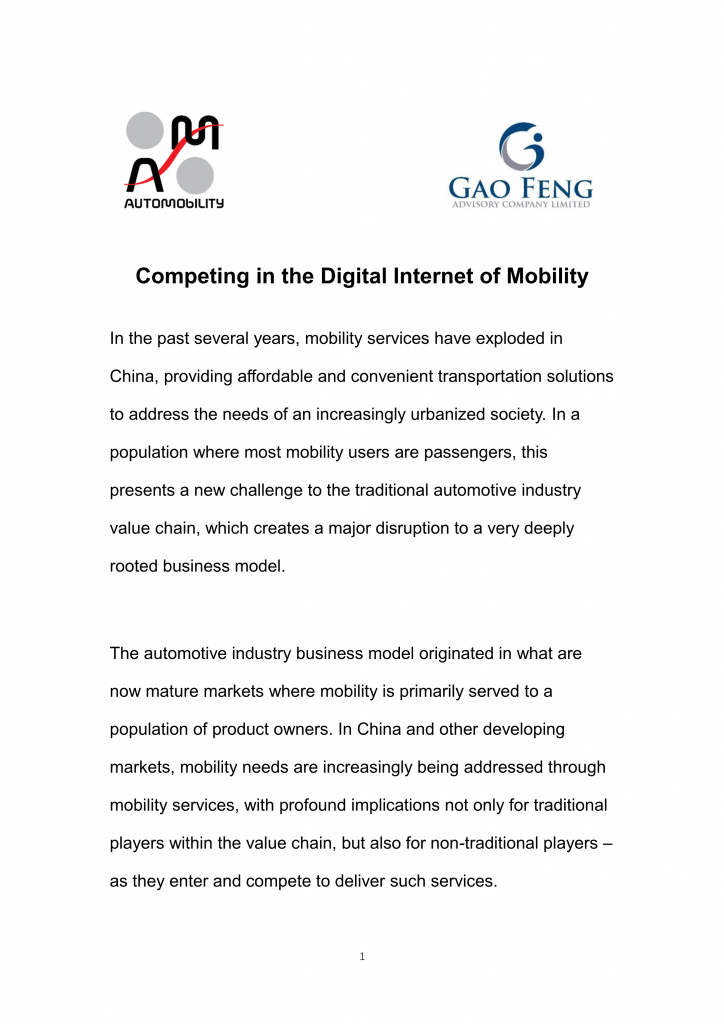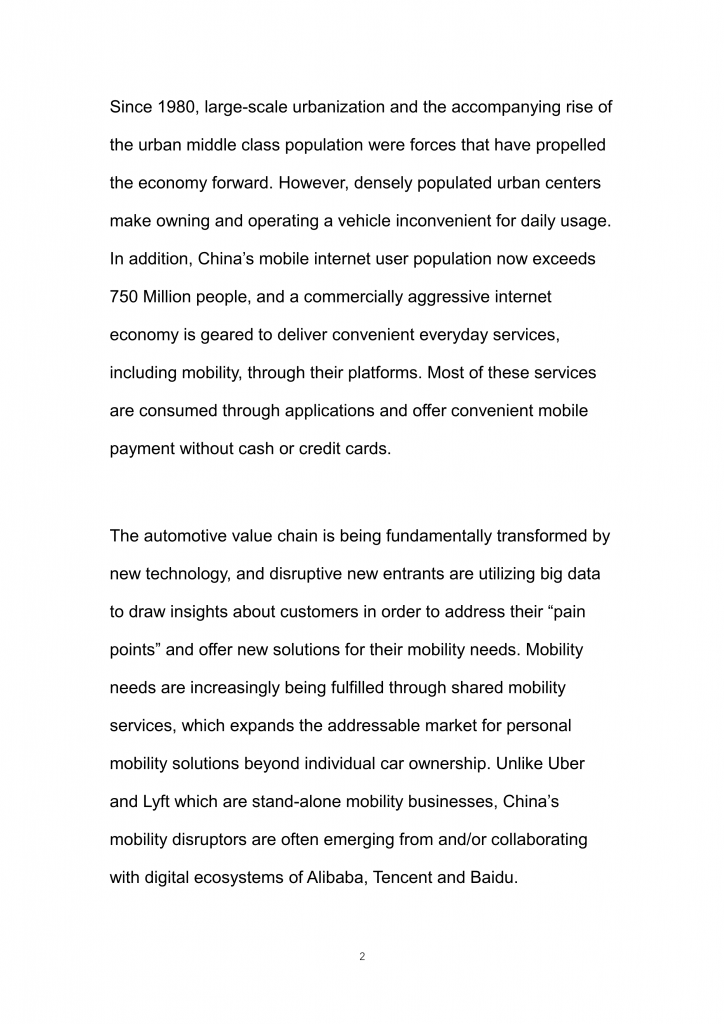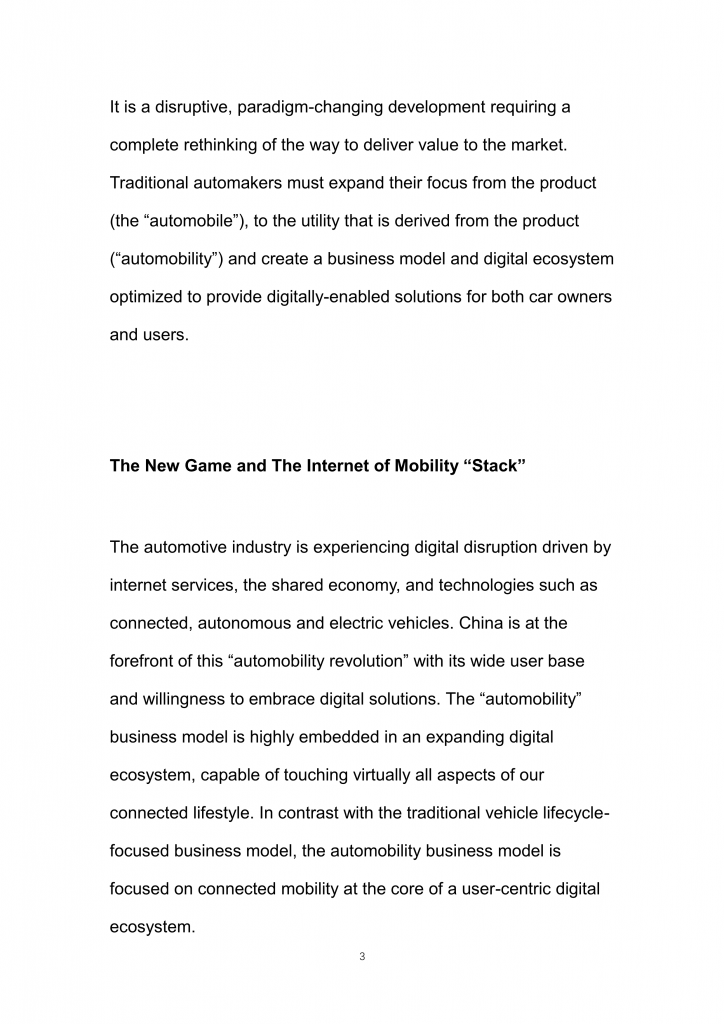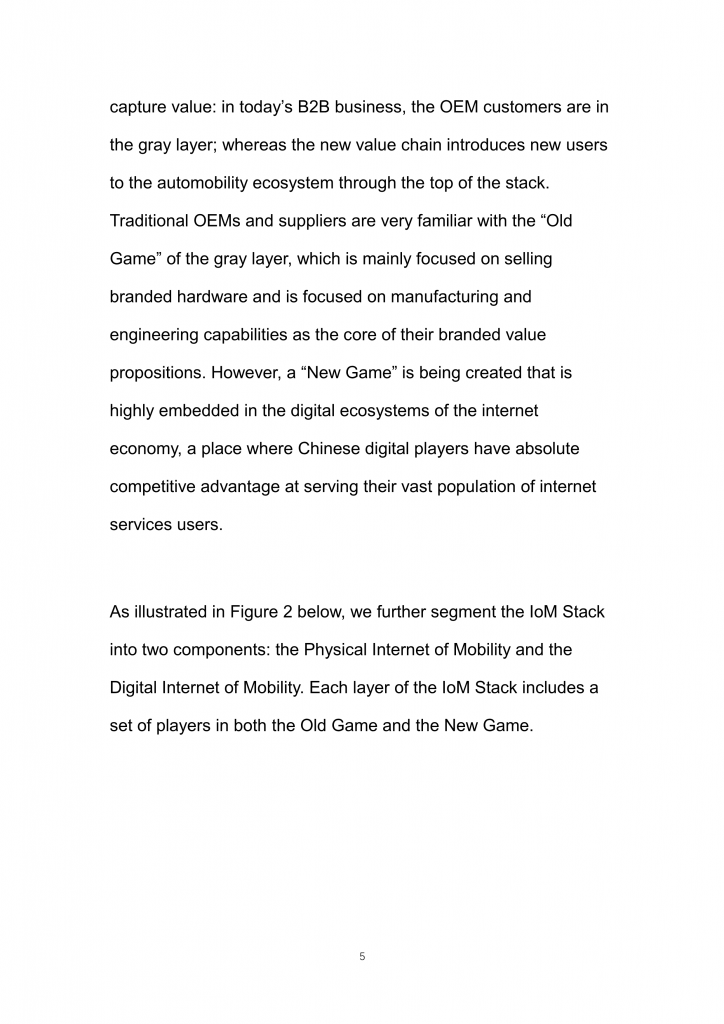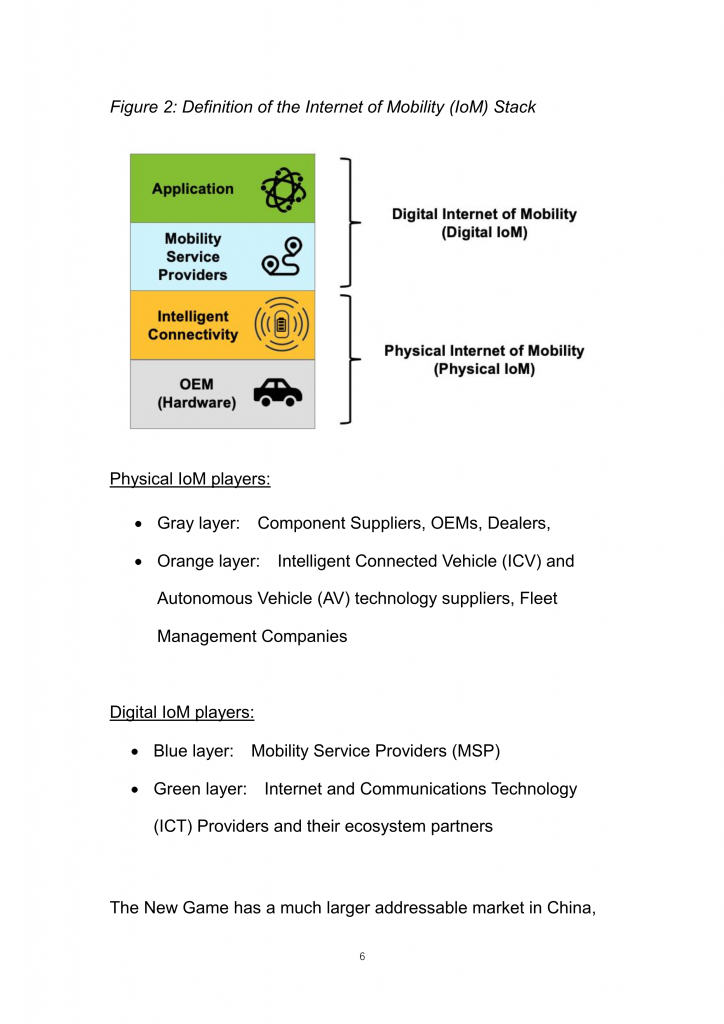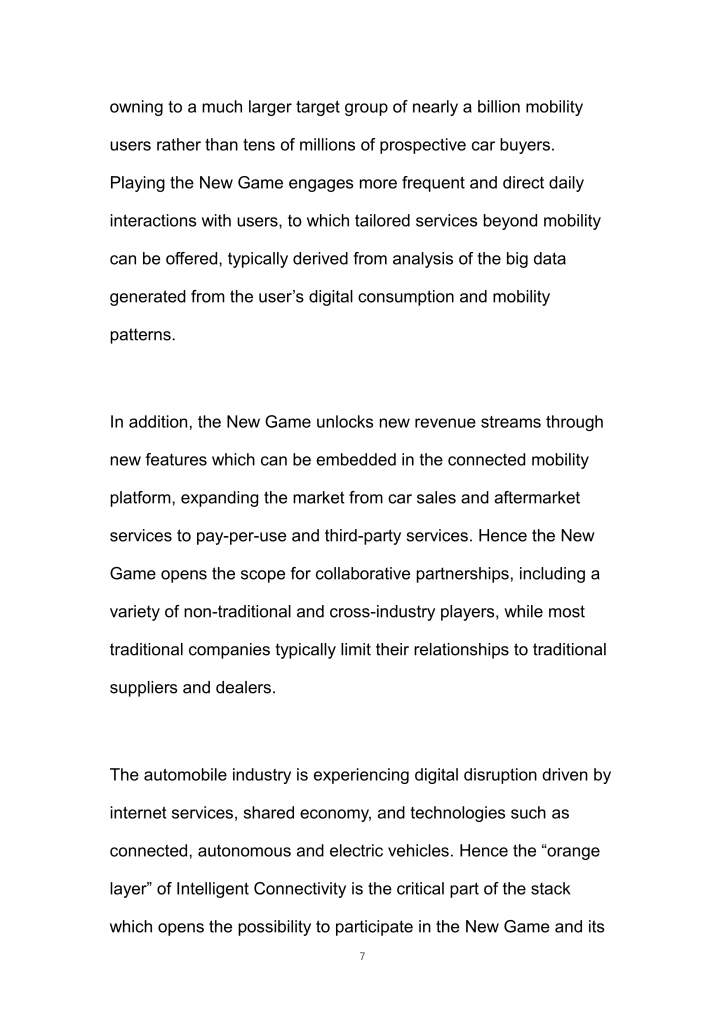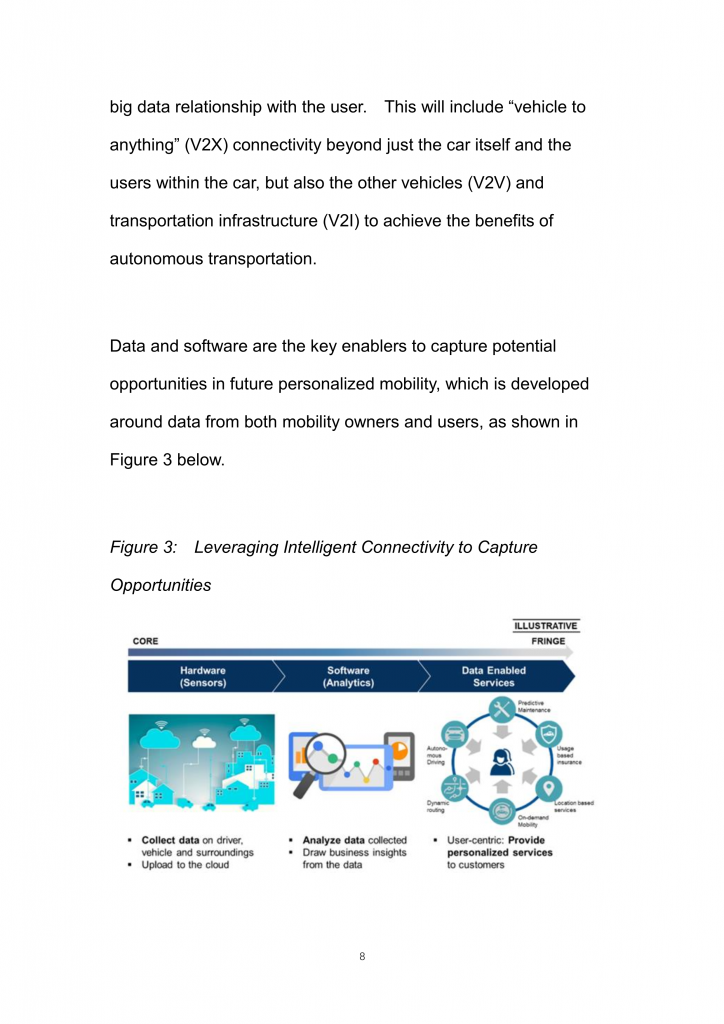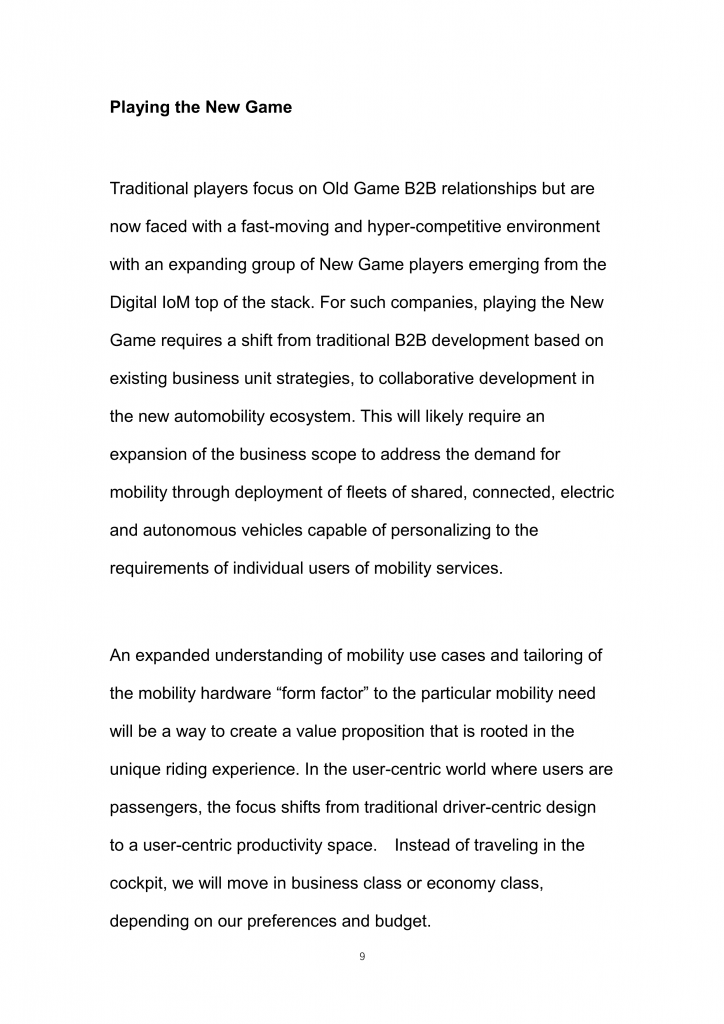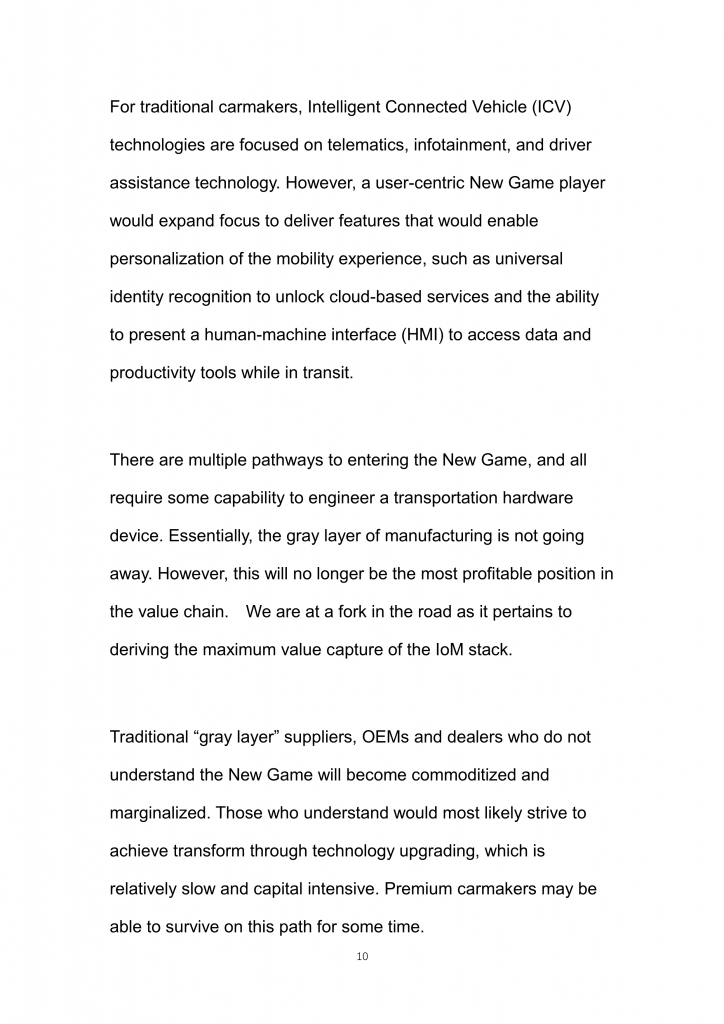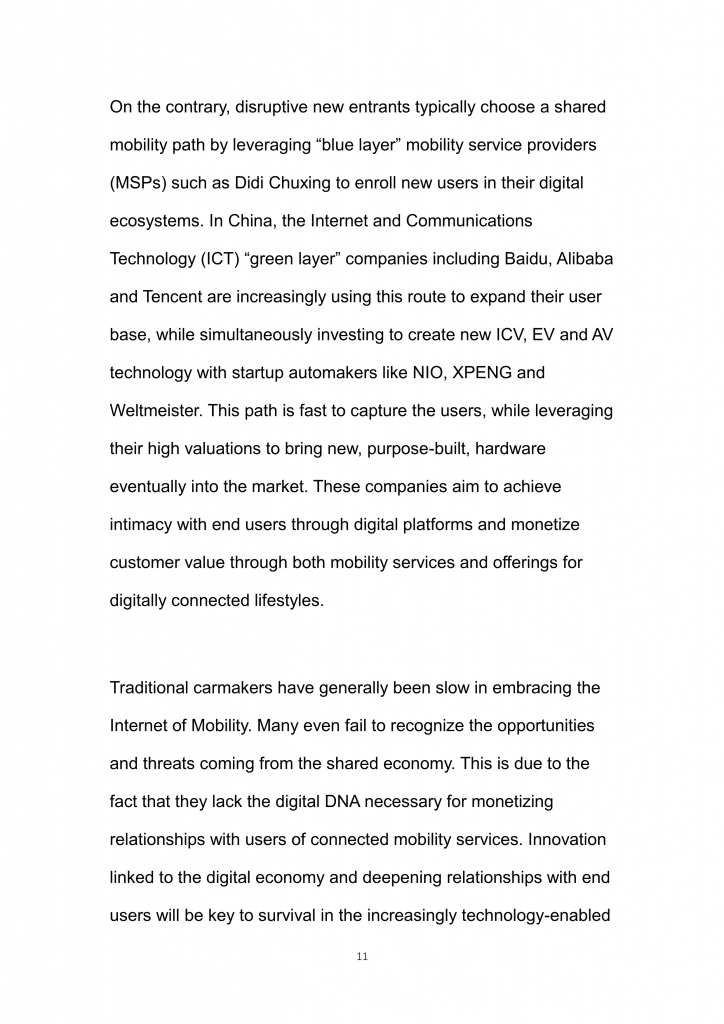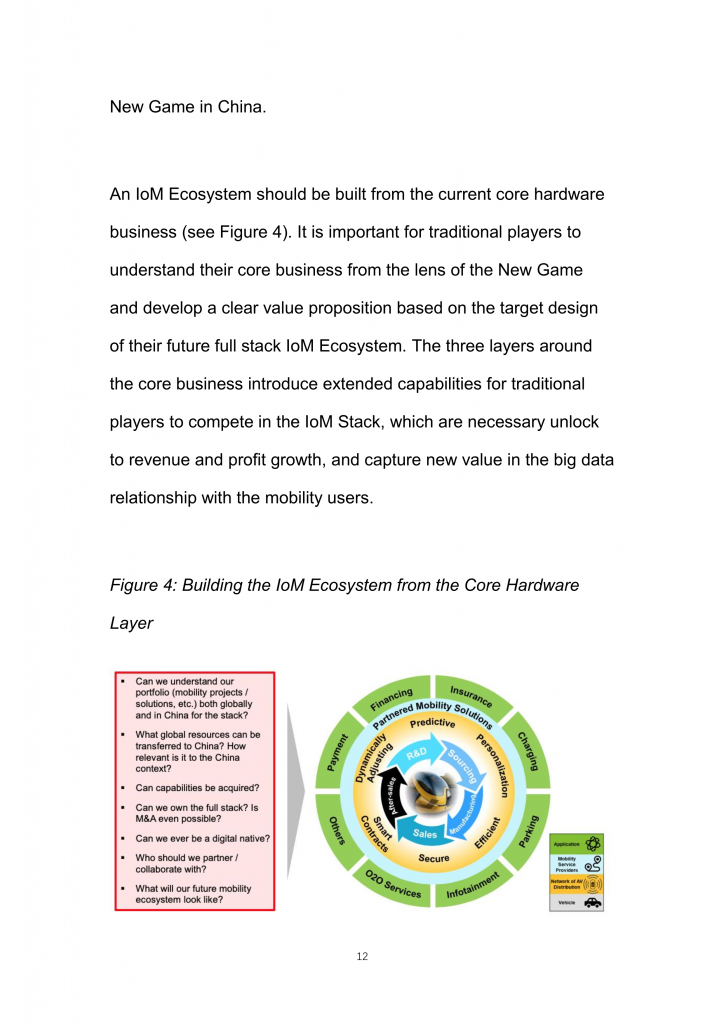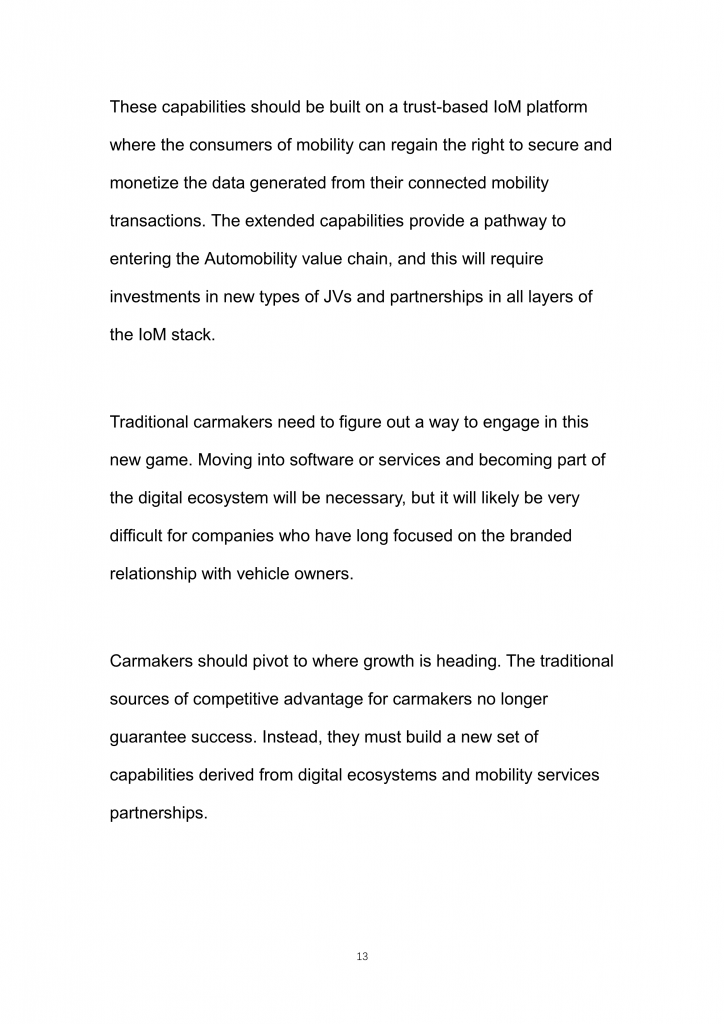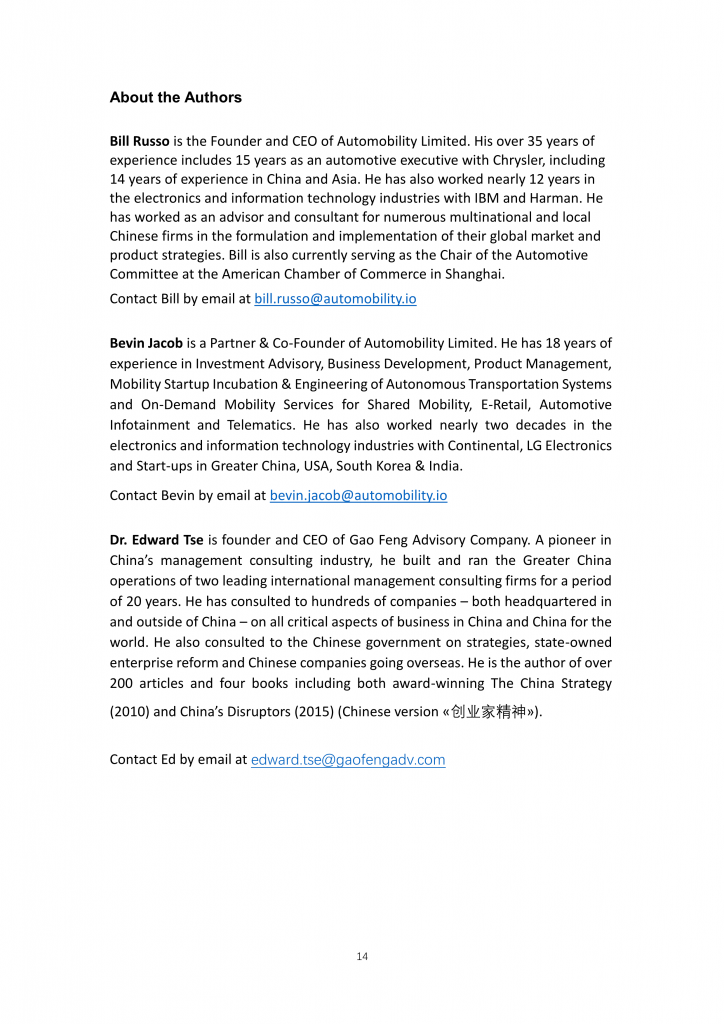 About Automobility
Automobility Limited (www.automobility.io) is a strategy and investment advisory firm helping its clients to create the future of mobility. Mobility needs, previously satisfied through product "ownership", are increasingly being served through mobility services "usership" with profound implications not only for traditional businesses within the value chain, but also for new entrants – as they compete to deliver services. Connected mobility, which we define as "technology-enabled on-demand mobility services for moving people and goods from point A to B", has become a disruptive, paradigm-changing development in the automotive industry. It requires a complete rethinking of the way to deliver value to the market. To succeed, companies must expand their focus from the product (the automobile) to the utility derived from the product ("automobility"), and create a business model and digital ecosystem optimized to provide digitally enabled solutions for both car owners and mobility services users.
About Gao Feng Advisory
Gao Feng Advisory Company (www.gaofengadv.com) is a professional strategy and management consulting firm with roots in China coupled with global vision, capabilities, and a broad resources network. We help our clients address and solve their toughest business and management issues — issues that arise in the current fast-changing, complicated and ambiguous operating environment. We commit to putting our clients' interest first and foremost. We are objective and we view our client engagements as long-term relationships rather than one-off projects. We not only help our clients "formulate" the solutions but also assist in implementation, often hand-in-hand. We believe in teaming and working together to add value and contribute to problem solving for our clients, from the most junior to the most senior.
Our senior team is made up of seasoned consultants previously at leading management consulting firms and/or ex-top executives at large corporations. We believe this combination of management theory and operational experience would deliver the most benefit to our clients.
Our name Gao Feng is taken from the Song Dynasty Chinese proverb Gao Feng Liang Jie. Gao Feng denotes noble character while Liang Jie refers to a sharp sense of integrity. We believe that this principle lies at the core of management consulting – a truly trustworthy partner who will help clients tackle their toughest issues.