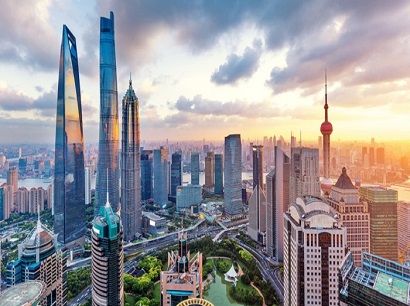 The most valuable Chinese companies today are typically "mega platform" players operating networks of businesses that can support each other and supplement each other's capabilities. Internet giants, Alibaba and Tencent, arguably the most well-known companies in China, are now among the top ten public companies by market capitalization. Their success is due in part to the sheer width and reach of their platforms, something that many other Chinese companies have been rapidly incorporating into their respective business models.The notion of a business platform is not new. Apple, one of the world's most valuable companies, was a pioneer in this regard when it launched iPhones back in 2007 and set up its App Store as a plat-form where users can download its apps. Other leading U.S. tech companies such as Amazon and Alphabet are also platform players. Interestingly, Chinese companies have turned out to be even more adept at building such organizational empires.Established examples of mega platforms in China today include Alibaba, Tencent and Xiaomi. Building up from their original core businesses, they have jumped into a string of new sectors as market opportunities popped up amid economic reforms and technological developments, enabling them to disrupt the existing means of doing businesses.Alibaba started as a small business-to-business online marketplace almost 20 years ago. Around 2003, when online shopping was still a nascent concept, Alibaba jumped in with its consumer-to-consumer site Taobao and established its business-to-consumer site Tmall later. To support these businesses, Alibaba started Alipay to support mobile online payments and then used it as a platform to offer wealth management services, including the Yu'e Bao money market fund, which subsequently became the backbone of its network's in-ternet finance business.Today, Alibaba's internet finance businesses are grouped under Ant Financial, which includes businesses such as electronic payment processing, banking, and social credit scoring. Alibaba has also branched into areas such as "automobility", "big health", media, "new retail", location services, cloud services, and smart logistics.
Exhibit 1Alibaba's Business Platform
Source: Alibaba, Gao Feng analysis
Several platforms were formed in many of these sectors and together form Alibaba's mega platform. Though its development took a somewhat different pathway, Tencent has also built its own mega platform.Beijing-headquartered and Hong Kong-listed Xiaomi has become the youngest Fortune 500 Company and one of China's leading platform players with a range of businesses in hardware, internet services and "new retail". While best known for its affordable hardware, especially its smartphones, Xiaomi recognized that its hard-ware business was a launch pad for services, which would eventually become the core of the platform.Xiaomi has had a plan to partner with around a hundred or more start-ups since 2013 and offer internet-connected home and tech products ranging from mobile phone peripherals, hardware products to lifestyle applications. By partnering up with other companies, Xiaomi has been able to add many more products to its Internet of Things (IoT) platform without having to produce them in-house. Through Xiaomi's Mijia app, consumers can have access to a range of products manufactured by Xiaomi and its partners. At the end of 2017, Xiaomi announced that it had become the world's largest IoT platform that has over 100 million connected devices. Moreover, more than 90 products can be connected through their Mijia App. This year, Xiaomi offers more than 300 lifestyle products and has more than 170 million connected devices (excluding mobile phones and laptops).Xiaomi's smartphone business is becoming a smaller part of its business as its internet services are growing. To this end, it has added to its portfolio apps in areas that include online games, eBooks, live streaming, music and videos, internet finance, cloud services and an automotive social platform. Using big data and arti-ficial intelligence (AI) analytics, Xiaomi is able to provide customized internet services to its users. This allows it to market customized services after selling low-margin hardware and this can drive a large part of Xiaomi's revenue going forward.With such a large range of products in its portfolio, Xiaomi has made the jump into "new retail". Xiaomi aims at seamlessly interconnecting its online channels (the Xiaomi Youpin e-commerce platform and its flagship store on Alibaba's Tmall platform) and offline channel (Mi Home stores) to give its consumers favorable shopping experience. It would focus on customer satisfaction by incorporating user feedback and ideas for product development and ensuring that its customers are able to fully experience its products' connectivity. Over the years, the company has built interactions and close relationships with its supporters, affectionately called the "Mi-fans."Currently, Xiaomi has around 260 million monthly active users. Its founder and leader, Lei Jun, has said that in the future, Xiaomi would continue to create more innovative and comprehensive internet services that would allow it to connect with more consumers. Lei Jun has also said that Xiaomi's next strategic move would be to build a smartphone + AIoT (AI and IoT) dual engine application in anticipation of 5G technology. With this strategy, it is likely that Xiaomi would extend its platform, and potentially offer its users a markedly wider range of Xiaomi applications.
Exhibit 2Xiaomi's Business Platform
Source: Mi, Gao Feng analysis
Chinese companies seem more inclined than their Western counterparts to migrate across sectoral boundaries and create larger platforms. This is perhaps because new opportunities have been popping up more frequently in China and its consumers are extremely savvy with smartphone apps. When they sense new demand patterns emerging, many Chinese companies quickly jump in to capture the opportunities even if they don't have all the capabilities needed for competing in the new space. They try to make up for the gaps in capabilities both by themselves and often through platforms built upon collaborative partnerships.
In contrast, most Western corporations tend to focus on what they have been doing all along and avoid "diversification". This is a result of the "core competence" doctrine that has governed the corporate strategy thinking in the West for about three decades. While many Chinese entrepreneurial companies, especially those in the tech sector, are more inclined to expand "horizontally" into new sectors, Western companies tend to stick to their business "vertically". Foreign companies operating in China have now increasingly recognized this difference in approach and some of them are in the process of catching up, and along the way, learn how Chinese companies build their businesses and organizations. Some of them are even trying to participate in Chinese companies' (and government's) platforms.
New Game Changers
Some people have asserted that because BAT (Baidu, Alibaba and Tencent) have become so huge in size, they would stifle all other innovations in China. However, companies like ByteDance (and others such as Pinduoduo, Ping An and Xiaomi) have proved that non-BAT companies can also create their own innovation paths.
Established in 2012, ByteDance has been able to quickly amass a large number of users with its range of media applications that use AI to provide users with targeted content and information (I call this, "Segment of One"). One of their first products was Toutiao, a highly popular news aggregation service app in China, with an international version called TopBuzz. In 2017, Toutiao overtook Tencent News to become China's most popular news app.
Since 2016, ByteDance launched a variety of video sharing apps that have become highly popular, the most successful being Douyin (known as Tiktok outside of China), a personalized video platform where users can upload and view 15-second videos, edited with special effects and music. The other video apps include Xigua, which shares videos around two to five minutes long, and Huoshan (Vigo Video outside of China), a video sharing platform that allows users to monetize their content. As a whole, ByteDance apps are now being used by more than a billion monthly active users and 600 million daily active users worldwide.
Having achieved such a level of ubiquitous usership, ByteDance has further leveraged this to migrate into areas that have already been dominated by players such as Tencent. With the release of Feiliao, a messaging app, and the acquisition of gaming startup Mokun Technology, ByteDance has now encroached upon two territories that have long been dominated by Tencent. While its technical capabilities may not be as developed as Tencent's in messaging and gaming apps, ByteDance's huge and highly engaged usership gives the company a legitimate chance to challenge the very core of Ten-cent. ByteDance has increased its share of "users' share of time spent on internet applications" in China from under 4% in 2017 to over 11% in 2019, while Tencent's share has dropped over 10 percentage points in the same period, from 54.3% to 43.8%, according to Questmobile, a data service provider focusing on mobile internet.
ByteDance has also entered the education sector with the launch of three education apps in 2018 and the hardware business with plans to develop its own smartphones. It is also looking to increase its competitiveness in international markets, especially on the back of the huge success of Tiktok. This includes entering the office productivity space, where companies like Slack have dominated, with the launch of ByteDance's Lark app. ByteDance is also looking to enter the music business after acquiring Jukedeck, an AI music start-up based in the UK, as well as China's search business, which has long been dominated by Baidu.
Exhibit 3
ByteDance's Business Platform
Source: Itjuzi, Gao Feng analysis
One key to ByteDance's success is how it has created a flexible organization with a very strong entrepreneurial culture. With seed capital and an incubator infrastructure and culture, small teams can experiment with new product ideas through trials. The great majority of these experiments may pan out but when a new product does succeed, e.g., Douyin, the rewards can be huge.Of course it's not just tech companies that have built mega platforms. Ping An, initially an insurance company, has built a platform around financial services, including insurance, banking, healthcare, and fintech. Even some traditional manufacturers are moving in this direction. Geely, an automaker, has gone from producing entry-level cars to selling premium models with the help of foreign acquisitions and has been the first Chinese carmaker to move into on-demand mobility services with Cao Cao. Within its platform there is also a range of partnerships with tech companies including Baidu and JD.com which strengthens its digital DNA. It has also been experimenting with fintech, shared ownership program (through its Lynk &Co brand), and flying cars, the purpose being to assemble a sprawling transportation services platform. Suning, which began as an offline retailer, with its mission of "creating elite quality  life for all", has built a platform with smart retail as its core and expanded to other areas such as logistics, financial services, technology, real estate, media & entertainment, sports, and investment.ImplicationsNew technologies such as IoT, AI, Blockchain, and 5G mobile net-works will enable companies to crisscross sectors faster and more capably crossing traditional industry boundaries to compete (or collaborate) with incumbent players. The operations of China's mega platforms will overlap increasingly with each other, driving even more intense competition, while at the same time, new opportunities and business models would emerge.Perhaps more collaborations in some cases or even mergers of mega platforms will take place, resulting in proliferation of different forms of "co-opetition". Some of the already powerful mega platform players could get even more powerful while perhaps some of them will become marginalized. China is entering into a new business and technology era.