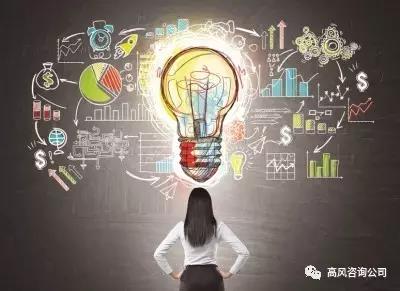 DECEMBER 8, 2016 BY RUOPING CHEN
China's manufacturing slowdown has been an almost daily fixture in the business news media for the past few years. Somewhat less bruised is the services sector, which the Chinese government hopes will take up some of the slack as the country continues its economic transition. One sub-sector that is doing well is consulting, and if China follows the U.S. model, there should be plenty of room for growth.
"The consulting industry continues to be a dynamic, vibrant market, and I think the outlook is very promising," says Carol Liao, senior partner and managing director of Greater China for Boston Consulting Group (BCG).
There is evidence to back up Liao's statement. The market research firm Source Global Research estimated that China's consulting market grew 7% over 2015, reaching a total market value of US$4 billion. IBISWorld's 2016 report on management consulting in China, meanwhile, estimated total revenue for the industry to be $23 billion with a workforce of 458,000 employees. Despite differences in definitions and data sets (for instance as to which companies are categorized as management consultants), both reports reflect an industry that is on the upswing.
But from the same sources, it is also clear that the consulting industry in China is still in a nascent phase compared to more mature Western markets, especially that of the United States. The U.S. consulting industry, the world's largest, saw growth of 7.7% in 2015 to reach a market value of $54.7 billion, according to Source Global Research. IBISWorld had management consulting in the U.S. sitting at $253 billion in revenue with an estimated 1.7 million employees working in the industry.
There is also the question of consulting's geographic reach in China compared with developed markets, with most consulting firms here concentrated in the economically prosperous eastern regions and first-tier cities. According to Chinese brokerage Founder Securities, the consulting industry accounts for only 0.18% of GDP in China compared to 1.2% of GDP in the United States.
While China's economic growth is slowing to its weakest in 25 years, the consulting industry is unlikely to follow suit. An economy in transition facing a range of issues such as industrial overcapacity, heavy debt burdens, weak export numbers, a cooling property market and rising labor costs all contribute to uncertainty in the business environment. Some companies are responding with budget tightening, but others are seeking "brains-for-hire" to help them navigate through difficult times. Consulting companies that position themselves effectively can gain an advantage.
Meanwhile, counter cyclical companies, such as those in the private health, energy and education sectors, will continue to hire consultants as they look to compete more effectively within their hyper-competitive sectors, to expand in size and diversify their businesses. Many of these industries, such as pharmaceuticals, also face increased government scrutiny and regulation, creating even more advisory opportunities for consultancies and other related professional services.
Where Chinese consultancies stand
Along with the upsurge in Chinese companies as clients, the nature of the consultancies has also changed. In recent years, a crop of homegrown Chinese consultancies has established themselves as competitors in the market. Most are still relatively small in operation, but they are growing quickly. Hejun Consulting Group, one of the largest Chinese consultancies, now has over 1,000 employees. In an interview with China Daily, Hejun's vice president Xu Dichang said in 2014 that the company's revenues increased 22.6% year-on-year and that his company aims to be operating internationally by 2020.
"Some of these Chinese consultancies are from people who were at international consulting firms who have gone out and created their own boutique firms," says Chen. "We also see Chinese academics, for example, hanging out a sign and becoming independent consultants or providing research services, so it's a very wide range of consulting being offered."
Edward Tse is one such entrepreneur. After building and leading the Greater China operations of BCG and Booz & Company for 20 years, he left to start his own consultancy Gao Feng Advisory Company. Given that China has become "a major epicenter in the world for business innovations" and the speed at which it is changing, Tse believes that it's increasingly important for consultants to be rooted in China and be globally minded and resourced. That means being able to fully understand the China context and China's role in the world, both of which are needed to help clients make the correct business decisions.
"When you're rooted in China, the DNA of your firm is a China-based kind of DNA. Therefore, the way you look at how the world's businesses are changing, you look at it from a China perspective along with the world's perspective, and by putting China at the core of global strategies," says Tse.
He adds that while global consultancy firms may have established offices in China, they are susceptible to influence and direction from the people back at their global headquarters. "Take one example. When we look at the innovations that come from China, many people from the West will still think that China is still a copycat nation. In reality, if you take a China perspective, you know that today, while there are still many copycat companies, there are an increasingly larger number of innovative and entrepreneurial ones, and some of these companies are becoming very powerful…not only within China but also with the rest of the world. So if you're not rooted here in China, you will not have that full perspective."
A challenging place to operate
According to Tse, consulting in China is additionally challenging due to the complexity of its business environment. Doing business in the West can also be complicated, but the environment here is more multi-dimensional than in many other countries.
There are several reasons for this. China is still transitioning from a planned economy to a market economy. The vastness of the country with its regional inequalities, rapid social changes, rising income levels and emerging middle class has made product market segmentation much more complex. At the same time, many different kinds of enterprises are in the market, and market dynamics vary widely depending on whether or not a sector is closed (e.g. oil and gas) or open (e.g. consumer goods).
L.E.K.'s Chen also notes that "investment versus return has always been a question [foreign multinationals] have to answer for China. The regulatory changes and acceleration of regulatory changes have made it very difficult for companies to know their footing." She argues that these companies need to keep pressing home the message to headquarters on the long-term potential of the China market in order to ensure continued commitment, adding that "China can seem very hard for the people back home."
Operating a business in China can be more challenging than most other places. "All this creates a higher requirement for management consultants to really help their clients to be successful. And, in return, China is training the best minds in management consulting," says Tse.