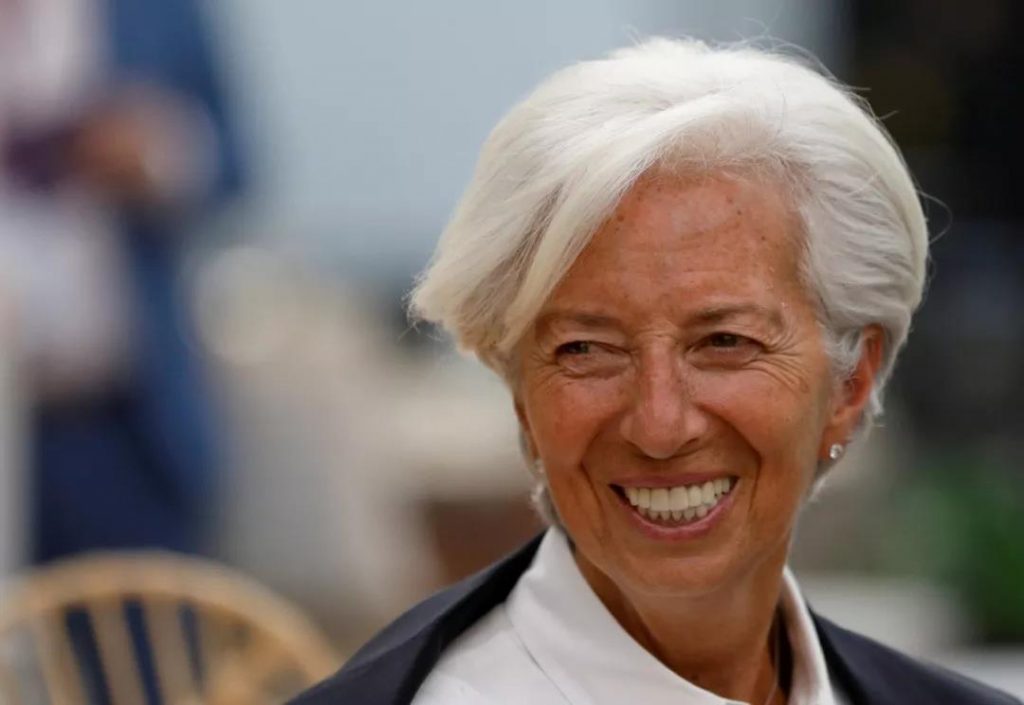 By CHEN YINGQUN | China Daily | Updated: 2019-07-15
China Daily quoted Gao Feng's CEO Dr. Edward Tse's view on Christine Lagarde, the incoming head of the European Central Bank.
IMF chief nominated to become first woman to lead Europe's central bank
Despite having no experience in central banking, the incoming head of the European Central Bank Christine Lagarde is a good choice for Europe and is qualified for the job, Chinese analysts said.
A lawyer by training, Lagarde, former French finance minister and managing director of the International Monetary Fund, or IMF, from 2011 to 2019, became the first woman nominated by European leaders recently to head the central bank. She still must be confirmed by a vote of the newly elected European Parliament in mid-July.
Unlike her predecessors at the central bank, or ECB, the 63-year-old is not an economist and lacks experience in crafting monetary policy, which raises questions about her policy independence in highly uncertain times.
Wei Benhua, former executive director for China at the IMF, said that Lagarde's savvy political instincts, honed at the national and international level, as well as her deep connections in global finance qualify her to lead the ECB.
Wei said at the 2019 International Monetary Forum in Beijing that the eurozone has diverse members, with Germany, France and the Netherlands relatively strong economies, while the economies of southern Europe are relatively weaker.
"Lagarde's main job will be revitalizing the eurozone's economy and maintaining a strong euro," he said. "I believe that her political talent, together with her rich international experience, would make her superb in coordinating the relations among countries in the eurozone and reach a consensus acceptable to all."
He added that eight years' experience as IMF chief has also given her deep connections in global finance and she has accumulated abundant experiences in dealing with global financiers, laying a good foundation for her future work in ECB.
"Lagarde has excellent performance as IMF chief, with a good global vision, political foresight, and understanding of international relations," he said. "She has accomplished a lot in the past eight years, thus, moving to lead ECB won't be difficult for her."
Wei, also a member of the Academic Committee of the International Monetary Institute of Renmin University of China, said that he also appreciates Lagarde's efforts in making the Chinese currency RMB part of the IMF Special Drawing Rights basket on Oct 1, 2016. It made the RMB the fifth currency in the basket, joining the US dollar, euro, Japanese yen and British pound.
Edward Tse, founder and CEO of management consultancy Gao Feng Advisory, said that Lagarde's comprehensive experiences in multilateral institutions would make her a qualified ECB head.
He said that an important part of leading the ECB is balancing the political interests among eurozone members, so political skills are essential and sometimes are more important than technical skills. And, in the ECB, there are already many economists to assist her.
"The most important part of leading the ECB is political sensitivity and political coordination capacity," he said. "So EU leaders' choice of Lagarde is very reasonable."
He added that the EU's economy lacks vitality, so whoever is ECB head will find it hard to change the situation.
"If Lagarde gradually solves the current problems with her high political sensitivity, it is already the best scenario," he said.
The European Union on Wednesday lowered its forecasts for economic growth next year for both the 19-country eurozone as well as other countries within the bloc, partly due to the United Kingdom's impending exit from the bloc as well as current trade tensions around the world. Eurozone growth is expected to pick up from 1.2 percent this year to 1.4 percent in 2020, down from a previous estimate of 1.5 percent.
Tse said that EU's economy has entered a structural downturn, and in many countries, making short-term adjustments cannot help them achieve rapid economic development.
"Up till now, EU countries haven't found the means for quick economic growth yet, which is different from the situation in China and the US, where innovation acts as the main driver for economic development," he said.
European markets had surged on July 3 right after the nomination of Lagarde as investors bet she would embrace the dovish monetary easing stance as the new ECB chief.
Wei said that when a new leader taking into office, it is understandable that she is likely to pay due attention to the previous monetary policy in her initial days.
"Anyway, the overall economic situation of the eurozone is not strong and there are many weaknesses within, which need a relatively accommodating monetary policy's support," he said.
Wei added that based on the complicated and differentiated economic situations of countries within the EU, while maintaining the economic growth in strong economies, ECB should offer better monetary policy support to countries with weaker economies, rather than treat all of them the same.