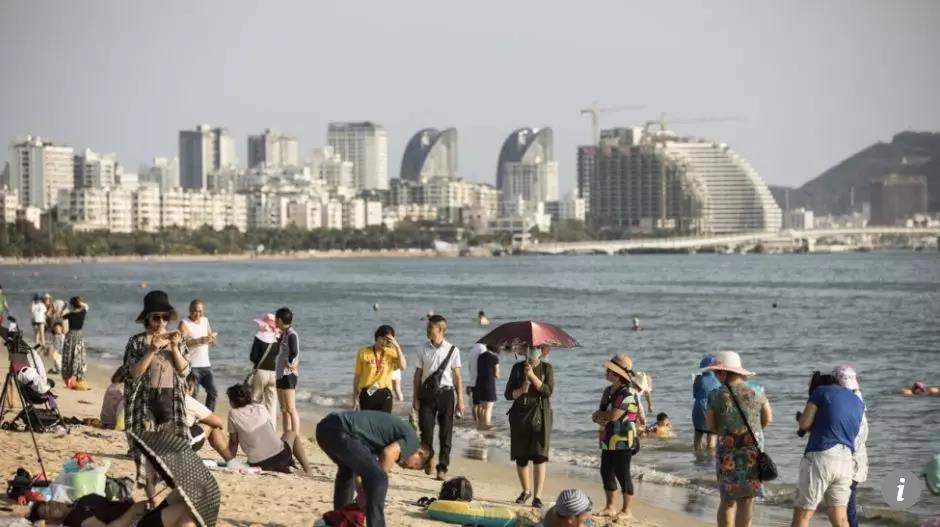 UPDATED : Monday, 30 April, 2018 / SCMP
HNA Group poised to speed up investments in aviation, logistics and tourism sectors in Hainan, marking a fresh round of onshore business expansion after the Chinese airline to finance conglomerate sold series of global assets to repay borrowings under pressure from mainland regulators and creditors
HNA Group, which was among China's biggest global asset buyers as recently as 2016, said its investments in the next few years will revolve around aviation, logistics and tourism in Hainan, as it puts up its hands to contribute to the growth of one of the country's least developed economies.
The company, the largest employer on the island province of 9.2 million people, will use the three airlines it owns to expand transport links to Hainan, and build logistics warehouses to transform the island into a free-trade port, according to HNA's founder and chairman Chen Feng.
"As one of the world's 500 largest companies, we are capable of helping Hainan build its free-trade port through the development of aviation, tourism, modern logistics and finance businesses," Chen wrote in reply to a query by the South China Morning Post.
The HNA Group, which turns 25 years old this week, has come a long way since Chen's four-aircraft carrier began to connect Hainan's provincial capital with the mainland. Its Hainan Airlines has grown into China's largest privately-owned carrier, holding its own against three larger state airlines. It's now the largest conglomerate in Hainan, with 30,000 employees, owning a clutch of businesses including aviation, hotels and health care.
From there, HNA went on a leveraged shopping spree around the globe, spending an estimated US$40 billion since 2015 buying golf courses, a 25 per cent stake in Hilton Hotels, a stake in Deutsche Bank, and four pieces of land in Hong Kong at record-breaking prices.
It didn't take long for the debt-fuelled purchases to catch the eyes of Chinese regulators, which put HNA along with a handful of other asset buyers under tight scrutiny. Commercial banks began turning off their funding, causing HNA's borrowing costs to soar 60 per cent in a year to 32.1 billion yuan in 2017, according to Bloomberg.
In less than a year, HNA went from a buyer of assets to a seller. It sold all three pieces of land bought in Hong Kong's former Kai Tak airport site, and is the process of disposing another US$16 billion of assets, including its Hilton stake, and allowing its Deutsche Bank investment to shrink.
"HNA's balance sheet has largely improved after the company restructured its business and sold a number of global assets," said Edward Tse, founder and chief executive of Gao Feng Advisory, a strategic consultant for Chinese enterprises.
To survive the new age of austerity, HNA aligned its business strategy with the Chinese government's pet projects and national strategies, such as infrastructure projects along the economies of the new Silk Road, known as the "Belt and Road Initiative."
On the eve of the 30th anniversary of Hainan's establishment as a province, the Chinese government unveiled a series of largesse to develop the island's economy, which has been languishing as the fourth-smallest out of the country's 31 provinces, municipalities and autonomous regions. Only Tibet, Ningxia and Qinghai have smaller economies than Hainan, according to 2016 data.
The government would develop Hainan into a free-trade zone by 2020, encourage global companies to set up regional headquarters on the island and allow passport holders from 59 countries visa-free entry to "China's Hawaii."
To support the government's plan, HNA plans to add more than 40 international air routes to and from Hainan over the next three to five years.
"Haikou, where Hainan Airlines was established 25 years ago, will be the gateway to China for Japan, South Korea and Southeast Asia," Chen wrote, adding that HNA's carriers – including Hong Kong Airlines and Hong Kong Express – will open routes that focus on routes on the new Silk Road.
"Travel and tourism are the core businesses of HNA. China's plan to turn Hainan as a free-trade port will give HNA a good opportunity to repositioning itself," said Gao Feng's Tse. "It is a good timing. I believe HNA will be actively involved into the development of Hainan."
The government also wants Hainan to be developed as a centre for marine sports and even horse racing and sports lotteries. Betting and gambling was such an anathema to the Communist Party's doctrine that Shanghai's racecourse was the very first act of demolition when the Communists took over in 1949.
HNA won't involve itself in lotteries or horse racing, but does plan to invest in a new airport in Sanya, with the throughput capacity of 38 million passengers by 2025, Chen said.
The four runways at Sanya's new airport, built on a reclaimed island in Hongtang Bay, will be operational by the end of 2020.
"With the four airports in Haikou, Sanya, Danzhou and Boao operated by HNA and the construction of more warehouses and logistics facilities , the company will help Hainan become the international air cargo hub," Chen said.
HNA, which will open its Haikou-to-Sydney cargo freight route in January, plans to add more than 40 Hainan-originated international cargo routes in the next five years.
It also eyes on heath care and speed up the development of retail facilities, increase the number of unstaffed shops as Hainan will become an international tourism island.
It is building the Hainan Chihang International Hospital, named after the entity that controls most shares in HNA, to provide high-quality medical resources in the island. The hospital will be operational in April next year.