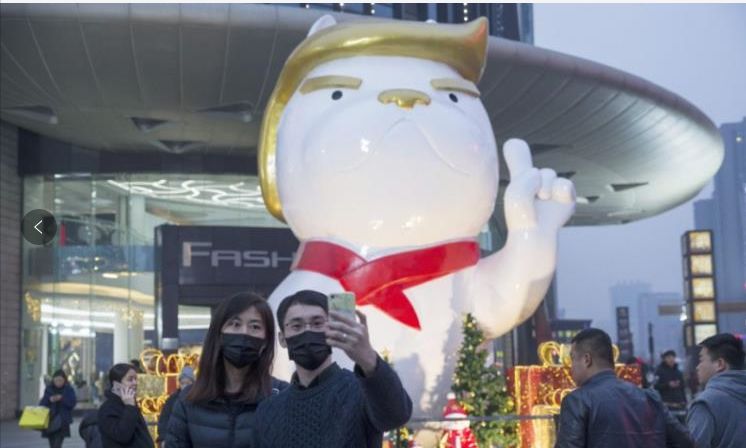 Louise Moon | Janurday 11th, 2018
'Trust deficit' prevents US approval of investment by Chinese firms
Washington welcomes foreign investment but fears Beijing making decisions – not Chinese businessmen
Concerns about national security are harming investment by Chinese companies in the United States and could potentially lead to trade action by US President Donald Trump, experts told the 2018 South China Morning Post China Conference on Thursday.
Fears over theft of intellectual property by Chinese government-led investment have created a political movement in the US calling for tough action against the world's second-largest economy.
This comes at a time when the Chinese financial services industry is undergoing its biggest liberalisation since 2007, following a state visit to China by President Trump in November. China's deputy finance minister, Zhu Guangyao, recently announced foreign companies would be allowed to hold majority stakes in joint ventures with mainland securities companies.
"The fundamentals in the state department have always been that the US warmly welcomes foreign direct investment. The problem is to the extent that the investment decisions are not being made on the ground by businessmen in China, but instead for strategic purposes by authorities in Beijing," said Daniel Russel, diplomat in residence and senior fellow at the Asia Society Policy Institute, and a former assistant secretary of state for East Asian and Pacific Affairs at the US Department of State.
"I think the warning signs point towards some sort of tough trade actions by the Trump administration towards China," he said, as anxiety rises over strategic investments led by the Chinese government. "There is a trust deficit."
Ant Financial's US$1.2 billion acquisition of money transfer company Moneygram failed to get approval from the Committee on Foreign Investment in the United States, a US government panel that assesses the national security implications of foreign investments in American companies, this month over concerns about cybersecurity and personal data. Ant Financial is an affiliate of Alibaba Group Holding, which owns the South China Morning Post.
Similarly, American telecom carrier AT&T pulled out of a deal with Huawei Technologies, citing espionage concerns, hindering the Chinese company's plans to enter the US market and highlighting a political climate that is not welcoming for Chinese companies.
But while they are widely reported on, such large-scale deals do not fully represent the current environment, said Dr Edward Tse, founder and chief executive of the Gao Feng Advisory Company.
Tse said that while Chinese foreign investment had dropped from its peak in 2016 by about 20 to 30 per cent last year, China's interest in overseas investments remained high, with the US a key market for many smaller scale investments.
"The 2016 peak was an aberration – I don't think we will see that in the near future again, but that doesn't mean long-term growth will collapse," Tse said. "National security issues are a minority among the deals. A lot of deals that are not on such a serious level have nothing to do with sovereign national security."
The US must understand that most investment from China is not by state-owned enterprises, but from entrepreneurial private sector companies, led by shareholders and wanting to become leading multinational companies, said Tse.
"What we need to worry about is the US market starting to resemble China's, in terms of forbidding everything. We have to work to prevent that," said Russel.
"[Investment] is not just a vehicle for moving money out of China and earning higher returns, but also the connective tissue that keeps the two societies together – and we need that."