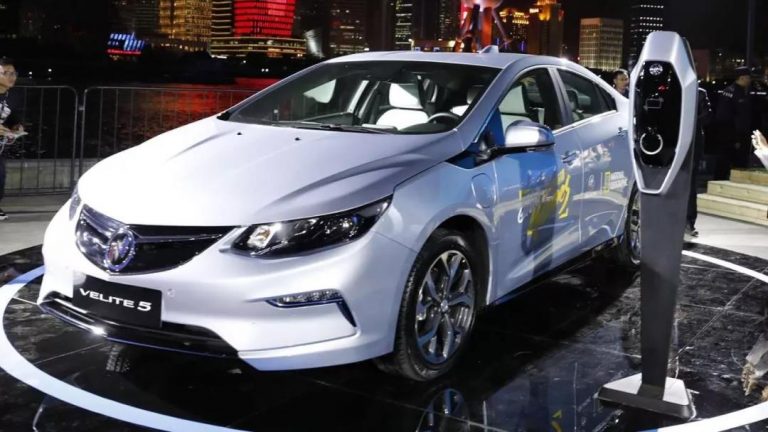 By Bill Russo, Edward Tse and Alan Chan
May 2018
History of China's JV Policy
On April 17th China's National Development and Reform Commission (NDRC) announced the elimination of foreign equity restrictions on special-purpose vehicles and new energy vehicles in 2018, on commercial vehicles in 2020 and on passenger vehicles in 2022. In addition to the opportunity to own their own manufacturing ventures, foreign automakers are no longer restricted to having only two joint ventures in China.
The 50:50 joint venture (JV) equity rule, which requires a foreign automaker own no more than 50 percent of its share in a vehicle JV, has been in effect ever since it was put into place with the Automotive Industry Policy (AIP). At its inception, government hoped a domestic industry would emerge whereby the Chinese domestic companies would learn from their partners and eventually emerge as successful global automotive companies.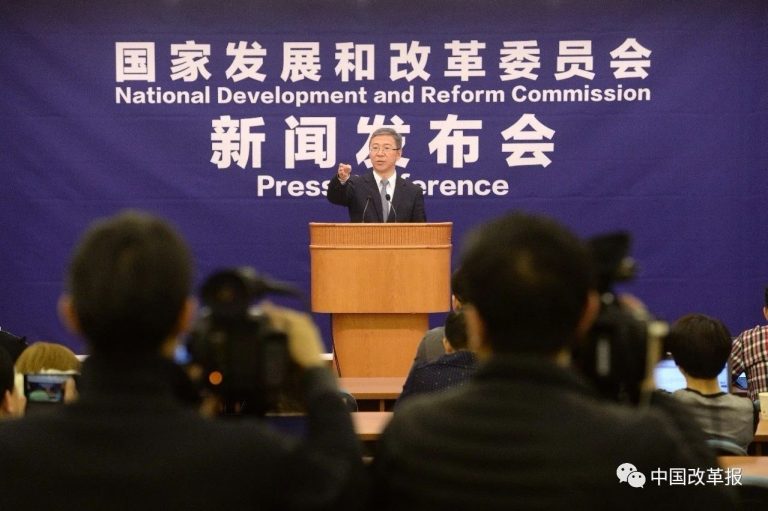 Source: Internet
Traditional global carmakers that have followed the policy have in large part been able to enjoy strong growth and profitability in what has become the world's largest car market. While an industry along with an infrastructure to manufacture cars has been created around the Sino-Foreign JV model, no global-leading Chinese brands have emerged so far as a direct result of the policy.
In fact, the auto sector has evolved significantly in the past quarter-century since the initial formulation of the policy. At the onset, Chinese auto OEMs were primarily state-owned enterprises (SOEs) and lacked the technical and financial means to develop their automotive business independently. Over this period, a fragmented landscape of SOEs along with privately-owned enterprises (POEs) led by entrepreneurs has emerged.
Interestingly, most leading Chinese POEs brands such as Geely, Great Wall and BYD have achieved their position as domestic market leaders without the benefit of having initially formed a joint venture.
China's "Automobility" Disruptors
As the world's largest car market, and the place with the most challenging set of mobility needs, China views connected, electric and autonomous mobility a path to dominance of the 21st century automobility industry.
Chinese car brands are rapidly gaining market share and increasing their capability as traditional car makers. Chinese brands hold 44% of the China passenger car market and are the pacesetters for the fastest growing sport-utility vehicle and EV segments.
However, the real disruption is not coming from the hardware manufacturers. China's internet giants (including Tencent, Alibaba, and Baidu) are actively investing and transforming hardware into an intelligent platform for a wide variety of online and offline lifestyle services.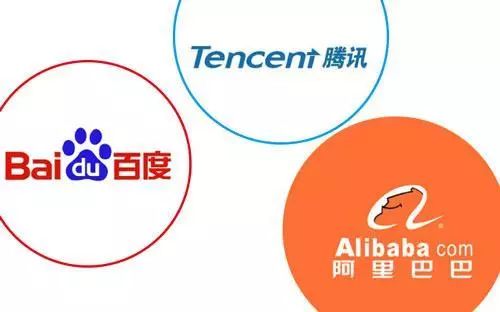 Source: Internet
Ownership of a physical asset is no longer required in order to access personal mobility, and Chinese internet companies are actively investing in future mobility technologies (including connected, electric and autonomous vehicles). Competing in this new business model is no longer just about the engineering of hardware, but also the capability of building a digital ecosystem and relationship with mobility services users.
In the race to dominate the future of mobility, Chinese mobility startups are quickly emerging and expanding, backed by deep-pocketed investors who are generating profits from China's booming digital economy. In this new digitally-enabled business model, Chinese companies are leading the mobility revolution.
Who Is the Beneficiary?
Since starting its reform and opening four decades ago, China has been opening its industry sectors for foreign participation over time. Today, sectors such as consumer goods, appliances, retail, automotive parts and a range of other sectors are entirely open. While the aforementioned joint venture requirement is imposed on automotive manufacturing, other areas of the automotive value chain have remained relatively open (i.e. there is no JV requirement for component suppliers). A continued opening and integration with the rest of the world is China's long-term policy.
China's decision to scrap the foreign ownership restrictions for the automotive industry is a recognition that China's automotive industry has become a pacesetter for commercializing new mobility technology through its digital economy. Liberalization of the policy will help accelerate the speed and intensity of such innovations.
In order to achieve its ambition to "develop into a global automotive powerhouse in 10 years", China must invest to build its pipeline for future automobility technology in such areas as connected, electric and autonomous mobility, which will increasingly be commercialized through the digital ecosystems of investors such as Baidu, Alibaba and Tencent (among others). By opening the sector to foreign ownership, global carmakers will bring their production and supply footprints into China, which will allow China to dominate the production of future mobility solutions. China still needs access to technology pipeline from the global innovation sources in North America, Europe and Israel. The policy change will encourage automobility innovations to move to the world's largest and most disruptive mobility market.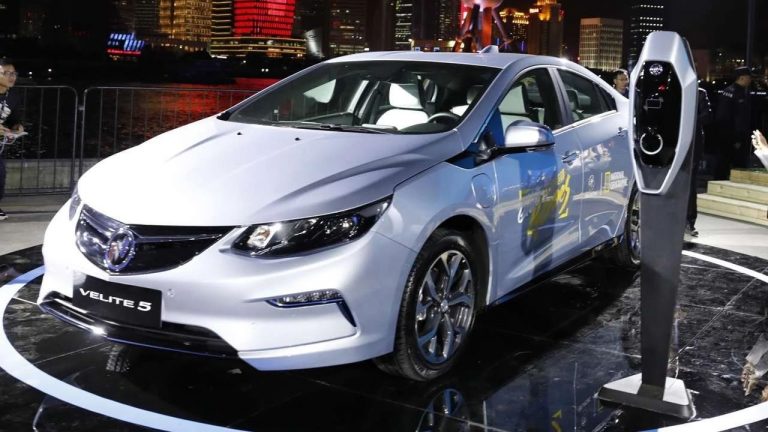 Source: Internet
The change to the policy essentially eliminates a key reason that may inhibit global manufacturers and suppliers from moving their operations to China, and will encourage these companies to export their products from China. By allowing full ownership, foreign carmakers are likely to sole source EV production to the world's largest market with the suppliers who can produce component technologies at scale.
The new policy will alter in competitive dynamics and accelerate commercialization of new mobility innovations at scale. However, lacking local partners may ironically make it more difficult for foreign carmakers to compete in a market for mobility that is increasingly dominated by China's digital ecosystem players. Welcome to intensively disruptive world of China's digital economy, most of whom are actively investing in their own connected, electric and autonomous mobility platforms.
Can We Strike a "Win-Win"?
While the requirement for joint ventures will be scrapped from a regulatory standpoint, it doesn't mean that joint ventures would all disappear. Some of the existing joint ventures would probably remain, while new ones may yet be formed. The need for joint ventures will be based on a need for complementary capabilities and value-added in order to win in the new game.
Foreign carmakers have decisions to make: do they want set up production facilities in which they have a bigger share, or do they want to expand their current JV or try to purchase shares back from their current partner? Most may well find it difficult to restructure their current joint ventures.
New auto enterprises, especially for EV manufacturing, can now choose to full ownership of their manufacturing ventures. Tesla is likely to choose this path. However, a significant part of the EV market is apparently evolving toward a B2B dominated business serving on-demand mobility users, in which case it would still make sense to have a local partner in order to access the shared services economy.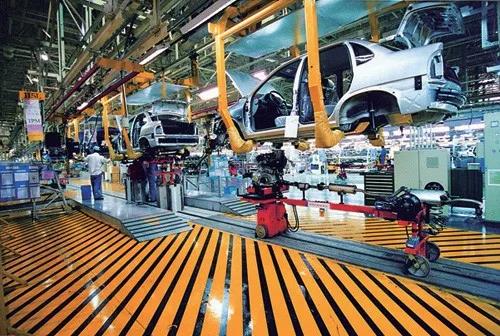 Source: Internet
Global technology firms need accesses to a market that can bring technology innovations to scale. As the world's most progressive market with a vibrant digital economy, China is the ideal place to deploy and scale new technologies.
China's digital economy is heavily investing in the future of mobility, and overseas technology companies will benefit from the investment and scale from the Chinese market to accelerate their growth. The future mobility revolution will largely be led by Chinese digital companies and their ecosystem partners. Participating in a market such as China will be critical for new and emerging global technology companies.
Paradoxically, while the intent of the original automotive industrial policy was to compel foreign manufacturers to invest and transfer know-how, the rapid evolution of China's automobility industry now requires every participant, Chinese or foreign, to bring relevant capabilities to the world's largest mobility marketplace. In such a market, all local and foreign players must apply a collaborative innovation ("co-innovation") model that matches local needs with global capabilities.
While the foreign ownership restriction will be scrapped, we expect new forms and entities of Sino-foreign collaborations will surface. There will be more players and more competition, but there will also be new forms of collaborations, and China's automobility market will continue to set the pace for the world.
About the authors
Bill Russo
Managing Director and the Automotive Practice leader
Gao Feng Advisory Company
Bill Russo is Managing Director and the Automotive Practice leader at Gao Feng Advisory Company based in Shanghai. With 15 years as an Automotive executive, including over 14 years of experience in China and Asia, Mr. Russo has worked with numerous multi-national and local Chinese firms in the formulation and implementation of their global market and product strategies. He was previously Vice President of Chrysler North East Asia, where he managed the business operations for the Greater China and South Korea markets. Prior to this, Mr. Russo was Head of Product & Business Strategy for Chrysler. He also has nearly 12 years of experience in the electronics and IT industry, having worked at IBM Corporation as a manufacturing and systems engineer, and formerly served as Vice President of Corporate Development at Harman International.
Email: bill.russo@gaofengadv.com
Dr. Edward Tse
Founder and CEO, Gao Feng Advisory Company
Dr. Edward Tse is founder and CEO of Gao Feng Advisory Company. A pioneer in China's management consulting industry, Dr. Tse built and ran the Greater China operations of two leading international management consulting firms for a period of 20 years. He has consulted to hundreds of companies – both headquartered in and outside of China – on all critical aspects of business in China and China for the world. He also consulted to the Chinese government on strategies, state-owned enterprise reform and Chinese companies going overseas. He is the author of over 200 articles and four books including both award-winning The China Strategy (2010) and China's Disruptors (2015) (Chinese version «创业家精神»).
Email: edward.tse@gaofengadv.com
Alan Chan
Associate, Gao Feng Advisory Company
Alan Chan is an Associate at Gao Feng Advisory Company based in Shanghai. He is a core member of the Gao Feng Digital team. He has extensive experience in helping both multinational and domestic companies across a wide range of industries, including the automotive, consumer goods and technology sector, to maximize their potential in China. He previously worked in Internet start-ups across the Chinese Mainland, Hong Kong and the United Kingdom.
Email: alan.chan@gaofengadv.com
Wenmiao Liang, Consultant, also contributed to this article.