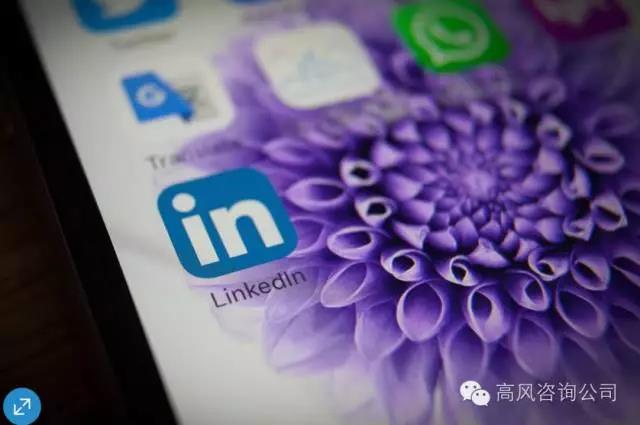 By ALYSSA ABKOWITZ
Updated June 23, 2016 11:01 a.m. ET
Professional networking site has found success in China, where its new owner has faced challenges
BEIJING—Western technology companies have long struggled to figure out how to operate in China, home tothe world's biggest internet and smartphone markets but ruled by anauthoritarian government. Yet LinkedIn Corp. is an exception.
To enter the country, LinkedIn in 2014 made a rare concession for a U.S. social-networking company when it agreed to abide by local censorship rules. The company adjusted its business strategy to fit Chinese preferences, joining hands with Chinese firms China Broadband Capital and Sequoia China.
Now, though, some China technology observers are raising concerns that Microsoft Corp.'s plan to acquire LinkedInfor $26 billion, announced last week, could interfere with the professional social network's progress in the country.
China's Great Firewall fences off the internet to many of the world's tech titans, and foreign competitors complain about protectionist government policies that they say crimp their business. Alphabet Inc.'s Google pulled out in 2010 after declining to censor results on its search engine. Facebook Inc. and Twitter Inc. are blocked. Microsoft andQualcomm Inc. have faced headwinds in China such as antitrust probes and espionage accusations.
Meanwhile, human-rights advocates have criticized LinkedIn for censoring articles about anniversaries of the 1989 crackdown on Tiananmen Square protesters or the detention of human-rights lawyers.
Still, LinkedIn's alliances and strategy concessions worked to help establish the company's China business.Since LinkedIn's entry, its membership in China has grown more than five fold to 20 million users.
"They have realized in order tobe successful in China you cannot take a business model from the West and cutand paste it and expect it to work," said Edward Tse, chief executive of global strategy consulting firm Gao Feng Advisory Co.
But Microsoft's deal to buy LinkedIn might create a hitch for the social network in China. "LinkedIn could somehow be hampered by that relationship," said Travis Wu, a vice president at Forrester Research in Beijing who previously worked at Microsoft." It was seen as independent, but now it's part of a big machine and if them achine has issues with the government it could affect them."
A Microsoft spokesman reiterated what the company said in its statement announcing the LinkedIn acquisition: "LinkedIn will retain its distinct brand, culture and independence," in all geographies, including China.
LinkedIn declined to comment about how the acquisition would affect the company's operations in China.
Microsoft's deal for LinkedIn comes as the Chinese government cracks down on content provided by foreign companies that have expanded in China during the past few years, such as Apple Inc. and Walt Disney Co. China wants to prop up its own homegrown technology outfits, a move that has already hurt companies like Microsoft.
"If you give a Chinese competitor a window to say, 'Look at this foreign company, they're notfollowing the rules,' they're going to be called out," said BenCavender, principal of China Market Research Group in Shanghai.
To that end, LinkedIn China, which now has about 200 employees at offices in Beijing and Shanghai, decided shortly after arriving in the country in 2014 to globally restrict sensitive content coming from China. It revised thatpolicy in September 2014 so that information deemed sensitive was blocked only to users inside of China.
Censorship is done by LinkedIn employees and algorithms that trawl the site for sensitive content, a personfamiliar with the matter said.
China is LinkedIn's fastest-growing market. Company co-founder Reid Hoffman hasmade frequent trips to the country to seek favor with the government and potential users. Many of those trips have involved events at which Mr. Hoffman and other tech executives share success stories with Chinese entrepreneurs.
LinkedIn has become a go-tosite in China for attracting talent from overseas or finding Chinese employees with global experience. Last year it launched a local adaptation of LinkedIn, called Chitu or "Red Rabbit"—named after a war horse during the Han dynasty—aimed at China's younger generation of workers.

"Ultimately, our goal is tohelp create economic opportunities for millions of Chinese professionals," LinkedIn China President Derek Shen said.
Isabella Chen, greater China manager for wine trader Les Grands Chais de France, checks her LinkedIn app daily to read wine news and updates posted by her 81 connections. The27-year-old former public-relations manager said she was approached for hercurrent job through the career-networking site.
"There's no international networking on Chinese job boards," she said. Professional networking websites such as Dajie and Renhe offer forums within China. "There are more opportunities on LinkedIn to find a global company," she added.
Still, LinkedIn China faces tough local competition. The user base of the company's Chitu app is stillshort of its full potential, said Mr. Wu of Forrester Research.
LinkedIn hasn't disclosed the number of users on the Chitu platform, which was meant to bring younger Chinese who might not speak English into the fold through local features such as happyanimal cartoons and people posting selfies.
"It's still early days, but weare very encouraged by the momentum we see," Mr. Shen said.
Part of the problem Chitu faces is that China's younger demographic uses social-media apps such as Tencent Holdings Ltd.'s WeChat forpersonal and professional conversations. While WeChat users can import their LinkedIn contacts, it is much easier for them to scan a person's QR code or create a group chat within the WeChat app, instead of connecting via a separate platform, analysts say.
"The app logo looks cute, butf unction-wise it's a bit disappointing," said Fiona Wang, a 27-year-old public-relations consultant from Beijing. "Contacts or potential opportunities I can get from LinkedIn, so it hasn't given me any real reasons to use it."
—Lilian Lin contributed to this article.