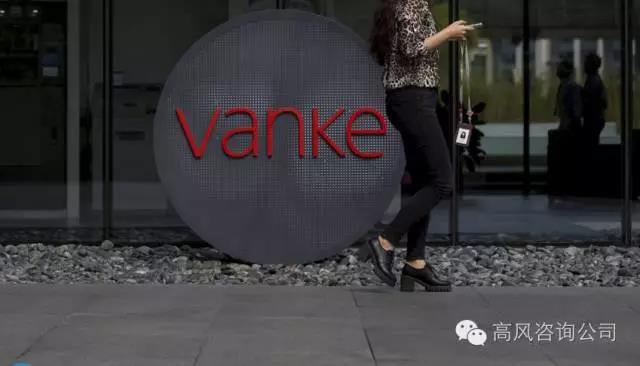 By ESTHER FUNG
Updated June 27, 2016 10:47 a.m. ET
SHANGHAI—A high-stakes battle for control of China's largest home builder, China Vanke Co., heated up as its biggest shareholder moved to oust most of the company's board, including its celebrity chairman, Wang Shi.
Vanke had aimed to stave off an unsolicited takeover effort from rival property developer Baoneng Group with an asset-swap deal that would make subway operator Shenzhen Metro Group its largest shareholder and give Vanke valuable land atop Shenzhen subway stations.
But the plan broadly raised shareholders' ire. Baoneng, which owns a 24% stake in Vanke, late Sunday requested an extraordinary shareholder meeting to challenge Vanke's managers, saying they had been negligent and that Mr. Wang's compensation has been excessive.
The power struggle at Vanke marks the first time a blue-chip Chinese firm faces an aggressive challenge for control from an activist shareholder. Vanke faced a hostile-takeover attempt in 1994, but that was resolved within days.
Vanke's Hong Kong-listed shares fell 3.8% on Monday.
Analysts said that Baoneng might have a shot at toppling Vanke's board, given the possibility that the second-largest shareholder, state-owned China Resources Group, could also be on its side.
China Resources last week questioned the validity of the Shenzhen land deal, noting that Vanke might be overpaying for land potentially subject to hefty government intervention. The deal, which would involve a sale of Vanke shares, would make Shenzhen Metro Vanke's biggest shareholder ahead of Baoneng.
"It looks like Baoneng and China Resources are aligned, and if that is the case, the combination of the two will give Baoneng a pretty high chance," said Edward Tse, chief executive officer of Gao Feng Advisory Company, a management consultancy.
Mr. Wang, an outspoken Chinese entrepreneur who has also become a lifestyle icon given his enthusiasm for rowing and mountaineering, took a conciliatory approach during the annual general meeting on Monday. He and Vanke's president, Yu Liang, said they had considered the possibility that others would run Vanke.
"The important thing is the protection of the interests of shareholders and employees," said Mr. Yu in the meeting, which was webcast. The meeting was originally scheduled to address Vanke's 2015 earnings, but shareholders also raised Baoneng's demands.
In a stock-exchange filing to the Shenzhen bourse late Sunday, Baoneng said Mr. Wang had been negligent in his duties as chairman between 2011 and 2014 because he went to the U.S. and England to study and still collected a salary of more than 50 million yuan ($7.5 million).
"Amid the lack of a leader among shareholders and ineffective management oversight in Vanke, Wang Shi used his position to get huge remuneration, hurting the company and shareholders' interests, and violated the legal regulations on corporate directors' duties," the statement said. Vanke said it has 10 days to respond to Baoneng's request. But Baoneng's move already is creating ripples.
Moody's Investors Service said late Monday that Baoneng's proposal to remove Vanke's directors is negative for Vanke's credit-rating outlook.
Mr. Yu, Vanke's president, said some Vanke projects face the risk of being canceled, vendors are looking to adjust contract terms and other firms are looking to poach its staff.
"We are currently facing huge pressure," he said during the shareholder meeting.
No votes were held on the Vanke-Shenzhen Metro tie-up or Baoneng's attempt to remove the directors during Monday's three-hour shareholder meeting, but shareholders voiced their worries about how Vanke is increasingly under fire, with some questioning Mr. Wang's paycheck.
Xie Dong, chairman of the board of supervisors at Vanke, defended Mr. Wang and said he is qualified. "Mr. Wang during his time overseas has helped Vanke in its global expansion plans," said Mr. Xie.
Hua Sheng, one of Vanke's four independent directors, in a letter published Monday in the state-owned Shanghai Security News, highlighted lapses in communication between Vanke and its shareholders. Mr. Hua also expressed frustration with a more-than six-month trading halt in Vanke's Shenzhen-listed shares that was spurred by Vanke's announcement that it planned to issue new shares.
"I have never encountered such an awkward situation, and I wish I could yell at someone," Mr. Hua said in the letter.